Hi there! I'm Kell, and this is my less professional (and hopefully more interesting) "about me" page. I hope you enjoy it! It's full of random facts, a more detailed "biography," and so on.
A Brief History
I'm a native of Oregon, born and raised on a ranch owned by my family since 1953.
We're considerably smaller now, but we still have some cattle, and my sub-family (e.g. parents and siblings) have chickens and breed border collies.
Our family is Christian, and I am, too. My siblings and I were all homeschooled.
Being homeschooled was a big deal for me because it allowed me lots of free time AND was very rigorous, especially in the history and literature areas. It also taught me to work independently, consistently, and with quality.
It then follows that I've always been a bookworm and, at seven, I wrote my first story, titled "Kicky the Dolphin" which was about a dolphin named Kicky who didn't feel like he belonged.
Even before that, I'd written many poems and made up many fun scenarios for my brother and cousin to act out in various games we played on the family property, from complex battles to relationship dramas.
I've always been a storyteller, heavily inspired by my family's stories and the constant exposure to good books, movies, and TV shows.
I kept up this constant storytelling and occasional writing until I was twelve. This time, I finished a slightly longer story, Midnight & Twilight (basically, two horses have an epic death battle), and shared it with my friends. They loved it.
Which started a trend of us all writing and sending each other snippets of our stories. The four of us wrote some awesome stories, though all but me eventually decided it wasn't quite their thing. (Understandable. I'm the obsessive one.)
However, I kept writing. And writing. And writing. I had started out mostly writing about animals, but I eventually moved on to writing about humans – mostly hilarious misadventures involving animals.
Slowly, I realized that my passion was more in history and people. Particularly in people making up history in the quiet ways – like Jane Austen, Maud Hart Lovelace, and Elizabeth Goudge. And, especially, like my favorite author, Gene Stratton-Porter.
Gene Stratton-Porter was an obsession with me for quite some time. I soaked up her books like a sponge cake soaks up whipped cream!
So it's no surprise to anyone who knows me that my first official historical novel was heavily inspired by her, right down to the character names and situations. It was basically a gender-swapped A Girl of the Limberlost set in Minneapolis because I remembered it from the Betsy-Tacy books.
Anyways, I finished that book and didn't really share it with anyone (and when I did, it wasn't much-admired, so I tossed it – biggest mistake of my life!).
However, the sequel, once wrote, was widely-read by my friends and family, leading me to decide that I would be a published author some day. Interestingly enough, I never finished that sequel, but it was still a pretty big deal.
Why? Well, my whole series, The Chronicles of Alice and Ivy, is basically the stories developed by deciding to write about those characters' parents and grandparents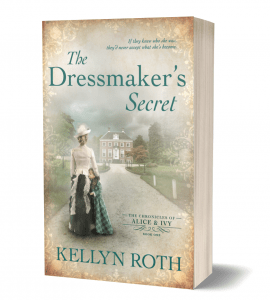 The next big thing that happened to me was NaNoWriMo. In November 2014, I decided to join NaNoWriMo for the first time, and I wrote a little book called The Dressmaker's Secret. Since then, I've done NaNoWriMo every year, and I must say, I love it!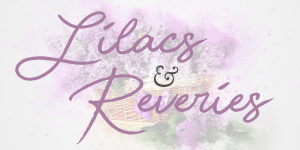 In September 2015, I launched this blog, and in January 2016, I published The Dressmaker's Secret.
It was a huge mistake. I didn't know anything about publishing! Why, I barely knew anything about writing.
However, I worked hard to both perfect my writing craft AND learn the ins and outs of publishing, and as of January 2020, I've been working to relaunch the entire series, The Chronicles of Alice and Ivy.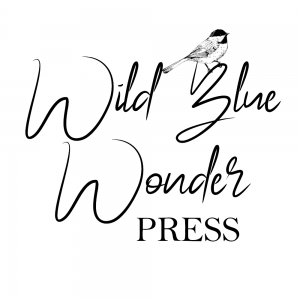 The same goes for my smaller, completed Kees & Colliers series, which was relaunched summer 2019.
I'm so glad to have finally corrected my many errors and launched my own publishing company, Wild Blue Wonder Press, named after a special place on my family's property.
Now I'm an independent author who does some virtual assistant work in my spare time, a part of Brett Harris and Kara Swanson's Author Conservatory, and an up-and-coming authorpreneur.
If you want to chat, try emailing me (contact@kellynrothauthor.com), commenting on my blog, or connecting on social media.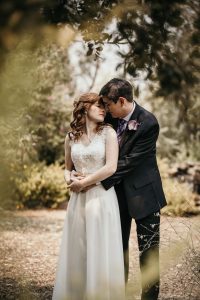 On the personal side of things, I'm married now, living with my amazing husband, Matthew, in Washington, and excited to be in my own home! (Though, naturally, I miss my family. I can't say enough good things about my parents. They are absolute gems.)
For more recent updates, definitely keep an eye on my newsletter, Instagram, and blog, as I try to update those most often.
And … well … that's it! I'm excited to get to know you more, so definitely hit me up!
I do a lot of writer and author coaching on the side (free and then ongoing for a small fee), if you're interested in that – but I also like making friends!
Random Facts About Me
I'm an ISTP! And I don't have the patience to figure out my Enneagram (probably Type 8w7).

Crazy, barefoot, dirt-loving, fast-driving country girl.

Yes, I do like country music. But I like almost all genres. Don't despair of me yet.

My favorite animals are horses, cats, cows, frogs, ladybugs, worms, whales, elephants, ducks, and border collies. (Not in that order!)

My parents own three border collies: Riley, Aubrey, and Bonnie. I have visitation rights. 😉

I now own my own puppy, another border collie named Stanley Peregrine Hiccup.

Day jobs: I am a personal care worker for a darling little fellow with Down Syndrome & I'm a coordinator for a local Medicare counseling program called SHIBA.

My husband, Matthew, is a tech nerd … also, a political nerd.

I use a pen name. (Real name is Kelly Lyn Garrett Langdon.)

I adore old movies, cartoons, and music! They don't make 'em like they used to.

I also really like Keira Knightley.
Some favorite authors:
Gene Stratton Porter, Maud Hart Lovelace, Jane Austen, Anne & Charlotte Brontë, C.S. Lewis, Sarah Sundin, Kristi Ann Hunter, Karen Witemeyer, Tamera Alexander, Elizabeth Goudge, and Margaret Mitchell.
Some favorite music artists:
The Beach Boys, the Beatles, Fall Out Boy, Carrie Underwood, Josh Turner, Casting Crowns, Imagine Dragons, Ed Sheeran, Taylor Swift, The Band Perry, ABBA, the Everly Brothers, Enya, Steven Curtis Chapman – and now I'm going to stop even though I keep thinking of more.
Some favorite TV shows:
Downton Abbey, Gilmore Girls, Phineas & Ferb, The Paradise, The Office, When Calls the Heart, MASH, Adam-12, the Andy Griffith Show, Perry Mason, Petticoat Junction … I love a lot of TV shows, basically.
Top 3 Movies:
Vertigo (1958), Gone with the Wind (1939), and Pride and Prejudice (2005).