I'm always working on several projects. These are my current ones!
To view my published works, click here. But if you're just here to find out what I'm currently writing, editing, etc., well, you've come to the right place indeed, pardner!
Ivy Introspective, book 2 of The Chronicles of Alice and Ivy, is my current big writing project!
This novel will hopefully release in July of 2020. Keep your eyes open for the preorder!
This book is currently with my amazing beta-readers!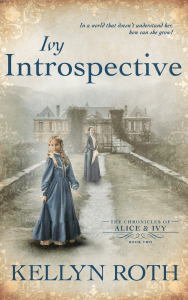 During this book, Ivy's mother decides that it is at last time to see what can be done about her education.
A suggestion from a visiting friend sends Ivy off to Scotland, to a place called McCale House, where upper class children like her are given special training in hopes that they can eventually rejoin society.
This book takes on some difficult subjects, including mental disabilities and disorders and the hopelessness of abandonment and neglect.
This series will be my next slotted release after the first four books of The Chronicles of Alice and Ivy.
The McAllen Brothers series, book 1 being The Midwife's Daughter, is outlined and slowly being written whenever I have a "just for fun" writing day! However, I may turn it into my secondary focus during April Camp NaNoWriMo if I have extra time.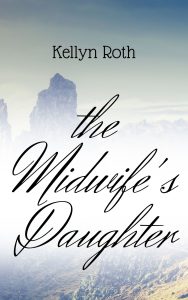 The first book is the romance of Michael "Mick" McAllen and Blaire Dunmore and includes lots of fun cattle drama (don't ask).