Description
Looking for a signed paperback copy of the prequel novel to the Kees & Colliers series, Souls Astray? You've come to the right place!
Limited Time Offer
Receive a keychain with your purchase!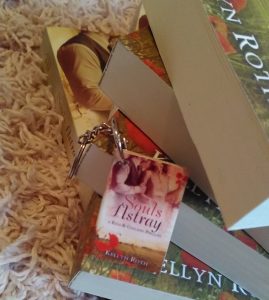 About the Book
Adele has been lost for a long time now …
Adele Collier has sought a carefree lifestyle ever since her tragic childhood. Determined to never allow anyone or anything to control her life or emotions again, she consistently seeks distraction in gaiety. But shaking her ghosts isn't as easy as she'd like.
Troy Kee has been alone in the world since the Great War took his parents and left him in care of his younger sister. When she marries, he's left to seek after his goal of a healthy, complete family. But how can he focus on his dream when trouble plagues his family vineyard?
When Adele and Troy meet, a whirlwind romance begins—but can two lost souls have a healthy relationship?
"A tragic, well-crafted story of romance, family dynamics, and pain in the years between WW1 and WW2." ~Jana Tenbrook
"Souls Astray is a heartrending novel, full of poignant themes and topics that are important even today. It is a captivating read and will leave you wanting more." ~Michaela Bush