Yes, your child can get paid to write.
The starving artist is a myth—writing is an incredibly valuable skill.
It's true. No matter what industry you're in, the ability to write well is a key skill.  
Being able to communicate is a crucial ability that employers look for.  
And what better way to communicate than through story?  Technical, academic and report writing is something they'll learn in school.  
But creative writing is a different skill entirely, and it's on a whole other level.
Storytelling is about cutting to the very heart of human emotions.
Imagine having the power to motivate people to action.  The power to persuade. To unify. To inspire. To move them to tears.
Imagine writing so powerfully that people hang off your every word with bated breath, desperate to hear what you have to say next.
Humans have always been attracted to great stories because we're social creatures at heart.
And stories will ALWAYS be in demand, one way or another.
However, unlike the other skills you learn in school, the art of storytelling is overlooked and undervalued.
Unlike other jobs, you don't get training.
When I started working my day job as a secretary it was a constant information overload, and it was months before I was anything more than a trainee.
Storytelling doesn't work like that. You don't get to have Jane Austen or J.K Rowling pull back the curtain and show you step-by-step how it's done.
But without training and practice, this skill never develops.
And without a mentor, it's almost impossible to succeed without spending years stumbling around in the dark.
I'm here to help your children become great storytellers.
I coach kids and young adults of all writing levels from the earliest story idea all the way to publication, and I've also worked in children's ministry since I was eleven years old.
Since September 2018, I've been teaching writing through Brett Harris and Josiah DeGraaf's Young Writer Lessons.
I also run Reveries Co., an independent author service provider to help young authors succeed on their journeys.
And of course, I'm an author myself!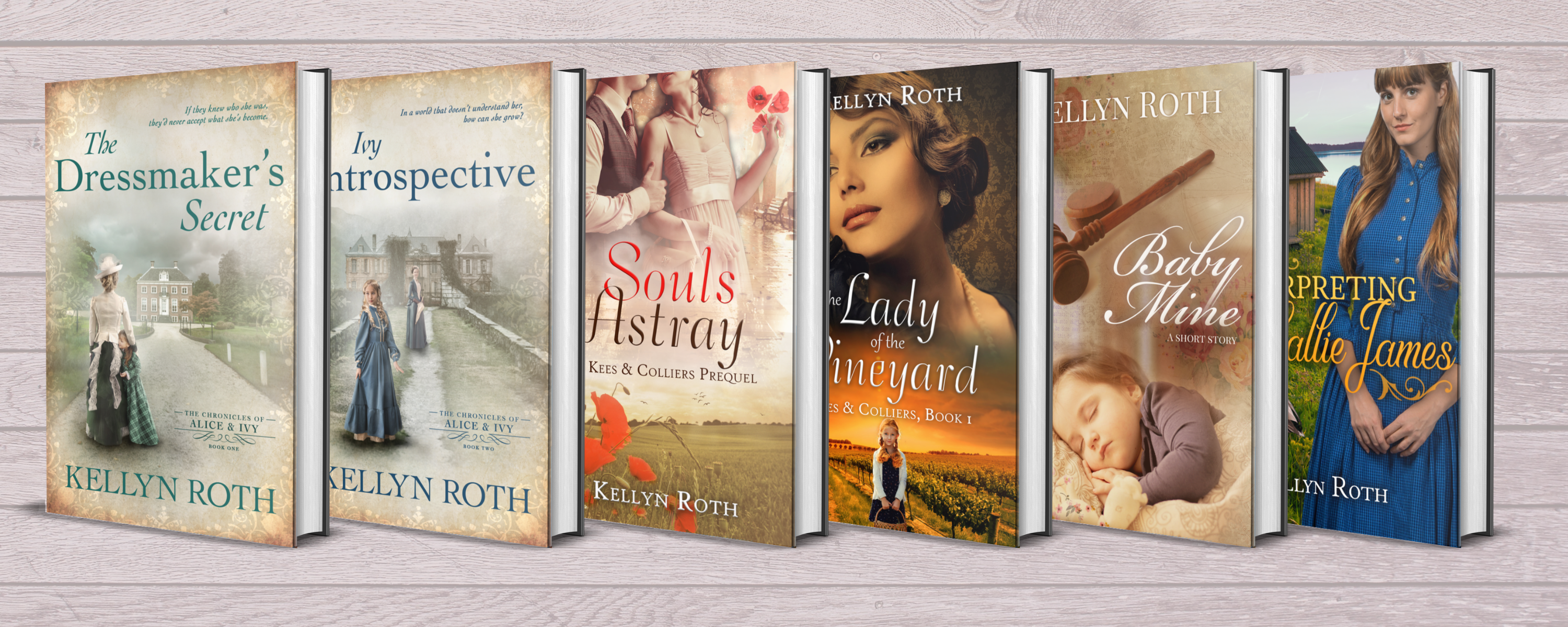 But don't just take my word for it. Here's what others have had to say!
 Kellyn is very sweet and lovely in her teaching methods but is also honest when critiquing and giving constructive criticism. She is able to spot areas in which you may be weaker, giving you advice on how to fix them, and encourages you in your stronger areas.
-Bethany Cordle (student & founding member of The Wilting Rose Project)-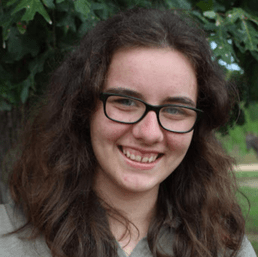 Kellyn Roth offered a helpful pair of eyes, valuable insight on character development, and gave feedback for the plot that helped me a great deal. If you need level-headed critique, completed with encouragement, Kellyn is a perfect go-to!
-Angela R. Watts, author of Seek–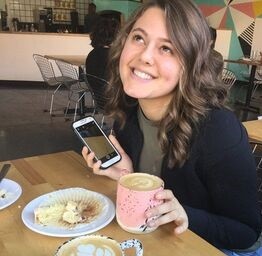 I can vouch for Kellyn Roth as a consistent and professional entrepreneur who puts her all into her students, writing, businesses, and blog. She's always helpful and kind as a coach and as an author, and I've rarely seen her back down from anything that really needed doing.
-Bailey Sexton (student)-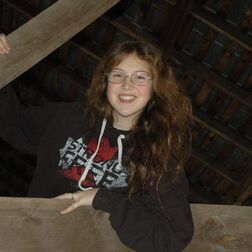 ​Kellyn is experienced and was very encouraging to me. When she pointed out the things in my story that needed improvement, she did it in a way that was encouraging and assured me of my goal. Working with Kellyn was an awesome experience.
-Alabama Rose (student & author of The Bruised Dream)-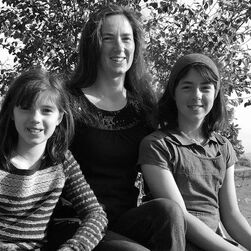 To my surprise and for the first time in our learning journey, my daughters were enthusiastic about returning to their stories and finding better words or more effective, clearer ways to communicate their thoughts. They learned to prioritize ideas and to organize them into a cohesive and meaningful story.
-Daniela Boers (mom of 2 students)-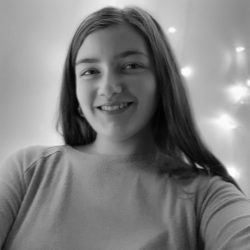 Kellyn taught me to write more creatively and efficiently, as well as helping me to look at my own writing in a different way. She was definitely a big help when it came to critiquing my writing, but also encouraging me to be creative and to keep working hard to improve.

-Lydia Cummings (student)-
I'll improve your child's writing skills in 8 weeks with …

Write Your Novel:
creating a story you can be proud of
In these tailored coaching sessions, you'll:
Hone Your Writing Craft: How to sharpen your writing skills, even if you've never written a word or story before!
Find Your Voice: Develop and improve your unique writer's voice and tone to captivate your audience and have them become your fans for life
Who Said That?: The key differences between dialogue, action and thoughts and how to find the perfect balance for your story
Build A Solid Foundation: How to structure your plot and apply it to your stories in a way that keeps readers glued to the page
Develop A Memorable Character: Discover the crucial elements that make a believable and sympathetic character readers will love!
Finding Your Audience: How to find and speak directly to the heart of your ideal readers WITHOUT losing your writing passion or voice!
Capture The Deeper Message: Explore the world of themes, how they are the backbone of your stories AND how to wield themes to share a greater message
Overcome The Motivation Conundrum: Everyone has days where they struggle to put pen to paper. I'll show you exactly what you can do in these situations and how to minimize it in the future.
Avoid These Mistakes: Whatever you're about to face—I've already been there. Learn from my mistakes and get your writing career off to a great start.
Only 10 Spots Left!
(you'll need to book fast in order to secure your chatroom!)
Just $20 a Week
or
$128 Total (20% off!)
Once a week, we'll meet on a private chatroom to talk for 45 minutes in a casual, non-threatening manner.
Unlike other writing coaches, you will get to interact and ask questions live AND not sit through awkward video call staring contests.
If I ask you a question, you'll have time to think about your answer.

You won't have to take notes because everything I say will remain in the chatroom for whenever you need it.

And if you think of something more to add later, it's easy to pull up the chatroom and type it in!
This is great for people in different time zones or with busy schedule because it's easier to be flexible.
Plus, even if you have poor internet connection, most chat servers will still work. And rescheduling is a breeze!
It's the best of both worlds.
I'm going to be your biggest fan and most enthusiastic cheerleader, but at the same time I'll push you to succeed.
But wait … how can I make this an even better deal for you?
KELL'S BONUS #1: Your Personalized Critique
Need a little extra help? I'll critique up to 5,000 WORDS of your writing for FREE! From plot, character and theme to writing voice, craft and structure—you'll be sure to get the personalized attention you need to improve.
KELL'S BONUS #2: Your Future Roadmap
Ever wondered what comes next after you finish your novel? Now you'll know! With this guide you'll have a solid idea of what to expect in your upcoming publishing journey, including building your audience.
KELL'S BONUS #3: Printable Outlining Guides
This isn't homework—these are ACTIONABLE resources that will help you prepare to write your book. Instead of wandering around in the dark, you'll get downloadable copies of checklists, worksheets, and more to guide you along your journey that you can use over and over again.
KELL'S BONUS #4: Accountability as You Write Your Novel
Even after the lesson session is over, you'll want to keep writing so the novel you've crafted comes to life brilliantly. And I'll still be here to guide you. Through word trackers and weekly email check-ins, you'll finish your story in no time.
KELL'S BONUS #5: A Published Novel Walkthrough
Want to know the elements to a great novel? You'll get a FREE copy of my latest book The Dressmaker's Secret as well as an exclusive behind-the-scenes commentary. You'll learn what goes into crafting great scenes, characters and plot AS you read it.
Schedule
Session 1
[Details about Schedule]
Still not sure if this is the right fit for you?
Your first 45 minute chat session is absolutely FREE. Let's get to know each other …
But don't wait too long to commit …
ONLY 10 SPOTS LEFT!
What would you pay to give your child the power to use words to move people's hearts?
It's the same price as a sport or any other hobby.
Except the ability to write is a skill that only increases in both expertise and value.
Starting young and cultivating an outlet that is creative and practical is a smart move for their future.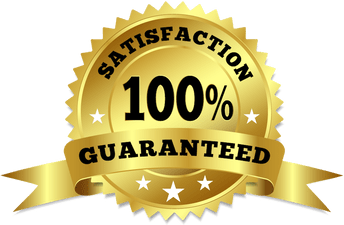 But I can only take on so many people at one time, and these spots will fill up fast.
Once they're all gone, you'll have to wait a few months, maybe even longer for a space.
You've got nothing to lose by jumping on a free call with me!
And for even more protection on your part, I'm also offering …
A 14 day full money-back guarantee if you're unhappy in any way.
That's right—although I'm fully confident that this training is going to be great for your young writer, I want to give you the same confidence. You'll have two full sessions to test it out and see whether this is the right fit.
And in the rare case you're not happy, just send me an email and I'll gladly refund your money right away.
You are 100% covered.
What do I do if I miss or can't make a session?
During the eight-week session, you will be able to make up two classes! But I'm generous — if special circumstances come up (e.g. sickness or other unavoidable absences), I'll find a way to work with you.
Just shoot me an email, and I'll make sure you get to chat with me at some point every week!
What if I'm not a very good writer or I haven't written before?
That's okay! I'm going to meet you where you're at.
Each session is tailored to your needs and you can ask as many questions as you like.
You don't need to be an expert writer, this training is specifically designed to help you improve, even if you haven't written before.
Who is this program for?
This program is for anyone who wishes to improve their writing and storytelling craft!
It's suitable for young writers between the ages of 8-18 and the lessons will be tailored to both age group and experience.
Can parents assists younger students?
Absolutely! In fact, parents of students under 13 are automatically included in all correspondence between the student and the teacher!
Making you comfortable and encouraging growth and learning in safe ways is my #1 priority.
What if writing isn't a viable career?
There are TONS of people who make a full time living from writing. The notion of a starving artist is widespread and more inaccurate than you think.
Yes, there are some people out there who struggle with a creative career.
However, with a mentor, a guide, a personal cheerleader, you have a much better position to truly succeed.
Even if creative writing doesn't become your full time career, building that storytelling skill is so valuable in any industry.
Employers are always looking for people with strong communication skills and the ability to think outside the box and capture people's attention.
Not only will they be improving their writing, but they'll also be learning other skills such as time management, the ability to complete projects and work when motivation is low.
And starting young is a great way to build those skills and get a big head start compared to other people their age!
I'm not sure if I can do this right now. Will you be available later?
Yes, but there are limited spaces, I can only handle so many students at once.
If you still see a booking form available, there's still space left.
However, slots will fill up fast, and I can't guarantee that there will be space if you come back later.
There will be a waiting list, but as each program runs for 8 weeks it may be a while before you can jump in.
What if I want video calls instead?
I've found that it is much more difficult for students to relax, communicate, and learn over video calls.
I've been teaching students via videocall since September 2018, and it's easy for me to see that they don't react as well to that format. Writers are writers—not speakers!—after all.
In addition, a small bump in the wifi or a student not having done their homework can make for a very awkward or even impossible lesson.
Chat room lessons completely solve all these problems.
But if you truly feel that you will do better communicating via videocall, please mention it when you sign up. I'm willing to discuss the situation and find a flexible spot or a safe middle-ground!
Is there a guarantee?
Of course! First of all you get your first 45 minute session with me, absolutely free.
We'll see where you're at and discuss how I can help you.
If you're still unsure, after you enroll I'm also offering you a 14 day money back guarantee!
That means you have two full sessions to really try out the program and see if it fits your needs.
I'm confident that I can tailor the sessions to suit each individual, but if you're unhappy in any way, just send me an email and I'll give you a refund immediately.
How is the training presented?
We'll chat for 45 minutes, give or take, every week at a set time which you will choose from a myriad of options. Every lesson will have a learning goal and homework that should take you anywhere from thirty minutes to two hours to complete. This homework is due twelve hours before your lesson.
The lessons will remain in the chatroom for you to access whenever you want to, meaning you won't have to take notes. I'll be sharing dozens of resources and tools to help you grow!
A complete syllabus will be presented once you fill out the form, but you are also welcome to contact me at contact@kellynrothauthor.com if you would like to see it now!
P.S:
Writing is a valuable, transferable skill, no matter what industry you're in—and storytelling is a powerful medium that cuts to the heart of people's emotions.  I'm going to show your children how to harness that power and become confident, professional writers. 
In addition to the free trial session, they'll get 8 weeks of personalized coaching PLUS some amazing bonuses. Not only that, but in the rare case you're unsatisfied, I'm offering a 14 day full money back guarantee.  But there's only limited slots available, so book yours now! Give your child the power to motivate, inspire, persuade, unite and more—with storytelling.