The Chronicles of Alice and Ivy
This series is being rewritten, re-covered, and re-published starting in January 10th, 2020.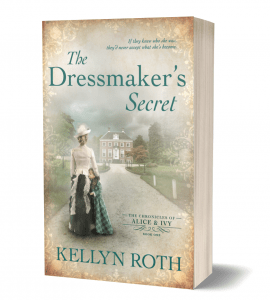 If they knew who she was, they'd never accept what she's become.
Claire will stop at nothing to provide for her daughters. An unwed mother, she does everything possible to raise them whilst avoiding her scandalous past. Some secrets are best kept, even between mother and daughter.
Alice longs for a father, especially if that means her mother will be happy. She takes matters into her own hands—but she never expected what she finds.
Despite her efforts to shelter her daughters, Claire's ghosts rise up to haunt her, and any semblance of control over her life vanishes. If her secrets are uncovered, what will become of her family?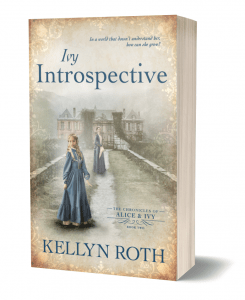 In a world that doesn't understand her, how can she grow?
Ivy Knight lives her life in a blur of confusion as the world passes her by in a tumultuous melody. She isn't the perfect daughter or student, but as long as she can be with her family, she doesn't mind watching rather than living.
Mrs. Chattoway treasures both of her granddaughters now that they're reunited. When Ivy's parents enroll her in a Scottish school for unique children, she's happy to chaperone.
In a new place with a new guardian, Ivy discovers a special talent that helps her see the blurred world in a new way. There's a light at the end of the tunnel, and Ivy becomes determined to find it—and help others do the same.
COMING JULY 2020!