The Chronicles of Alice and Ivy
My first series, which was launched beginning in January 2016, is a historical family saga featuring twin sisters, Alice and Ivy.
As of summer 2019, I decided to relaunch this series, freshly edited and with brand-new covers. I hope to launch the four original books by mid-2021, meaning I can move onto further projects in the series and spin-off serieses.
When I said saga, I meant SAGA! As of today, I have over twenty books planned for characters present in these novels. This is my heart project, and I'm so glad to share it with you!
1: The Dressmaker's Secret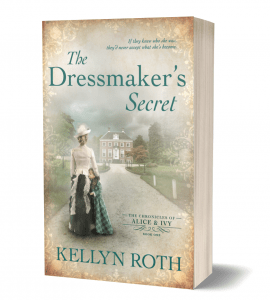 If they knew who she was, they'd never accept what she's become.
Claire will stop at nothing to provide for her daughters. An unwed mother, she does everything possible to raise them whilst avoiding her scandalous past. Some secrets are best kept, even between mother and daughter.
Alice longs for a father, especially if that means her mother will be happy. She takes matters into her own hands—but she never expected what she finds.
Despite her efforts to shelter her daughters, Claire's ghosts rise up to haunt her, and any semblance of control over her life vanishes. If her secrets are uncovered, what will become of her family?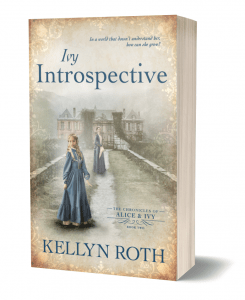 In a world that doesn't understand her, how can she grow?
Ivy Knight lives her life in a blur of confusion as the world passes her by in a tumultuous melody. She isn't the perfect daughter or student, but as long as she can be with her family, she doesn't mind watching rather than living.
Mrs. Chattoway treasures both of her granddaughters now that they're reunited. When Ivy's parents enroll her in a Scottish school for unique children, she's happy to chaperone.
In a new place with a new guardian, Ivy discovers a special talent that helps her see the blurred world in a new way. There's a light at the end of the tunnel, and Ivy becomes determined to find it—and help others do the same.
2.5: Becoming Miss Knight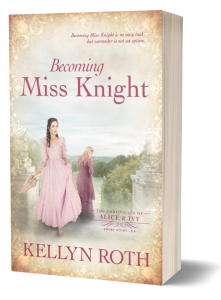 Becoming Miss Knight is no easy task, but surrender is not an option.
Alice Knight's debut is in less than a year, and everything has to be perfect. Of course, she'd rather be riding her horse or playing with her younger siblings than learning to curtsy. But, with her mother in France for a holiday, the care of the house falls to her—and what better time to learn what it really means to be a lady?
Ivy, her twin sister, has other things on her mind. Namely, the endless conundrum of why she promised to keep an eye on her younger siblings while her parents are gone. She's the least-qualified person to take care of them, but, bound by her word, she's determined to try.
Even with all the guidance and advice available, becoming Miss Knight isn't proving to be easy for either of them. However, any amount of work is worth keeping a promise to their mother.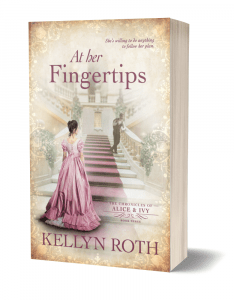 She's willing to do anything to follow her plan.
Debutante Alice Knight is ready for her first social season in London. She's determined to impress society and her mother with an affluent match, at last escaping her past and embracing a future of her own making.
Peter Strauss, an American reporter visiting England, isn't exactly what Alice had in mind. However, his friendship proves invaluable as Alice faces the challenges of her debut. Almost immediately, she attracts the attention of a well-born gentleman—perfect save for the simple fact that he's not a Christian.
The life she longs for is finally at her fingertips, but between her own heart and the convictions of her faith, she isn't sure she ought to grasp it.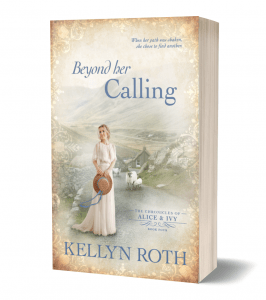 When her path was shaken, she chose to find another.
Ivy Knight feels that her life may never start. Though her loving family assures her that her place in the world is close to home, she still feels a push to move out of her comfort zone. Hoping against hope, she travels to her old friends at McCale House, seeking a purpose.
Jordy McAllen has just returned to Scotland after his education in London. He fears that what everyone has always said about him may be true: he can't be a good doctor, let alone a good man. Determined to prove himself, Jordy snatches up the opportunity to become the doctor in the village of Keefmore near his parents' farm.
When an old friend decides to travel to Keefmore and visit a relative, Ivy follows. She soon finds herself drawn to Jordy, but as their attraction grows, they both face doubts. A relationship between the two of them feels improbable—and might just require a step of impossible faith.