About Kellyn Roth
Kellyn Roth is a Christian historical women's fiction & romance author from North-Eastern Oregon who has independently published multiple novels, the most notable being The Chronicles of Alice and Ivy series.

She founded the company Reveries Co. to help Indie authors achieve excellence affordably and without delay. Kell teaches writing through the Young Writer Lessons as well as privately and through her blog.

She lives in the country outside a small town in North-Eastern Oregon with her parents, two little brothers, conceited beta fish, arbitrary cat, precious border collies, and various cows and chickens.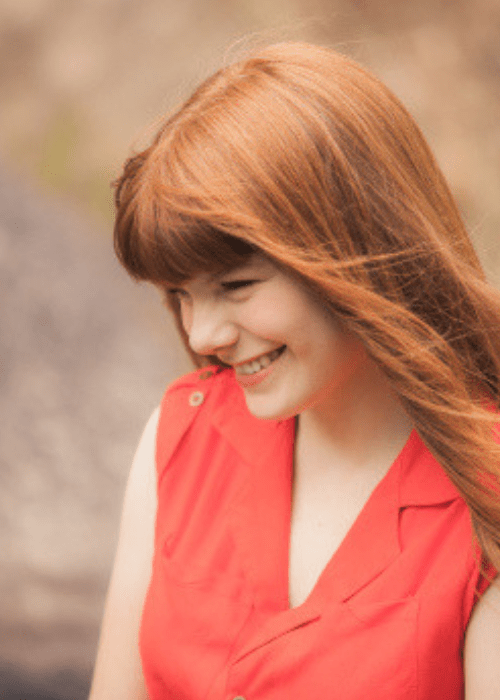 More Info Requested?
If you really want to hear more about me, here are some fun details!

I'm an ISTP! And I don't have the patience to figure out my Enneagram.
LOVE playing competitive sports, especially soccer and basketball.
Crazy, barefoot, dirt-loving, fast-driving country girl.
Yes, I do like country music. But I like almost all genres. Don't despair of me yet.
My favorite animals are horses, cats, cows, frogs, ladybugs, worms, whales, elephants, ducks, and border collies. (Not in that order!)
I own a fish named Wade, a cat named Jacqueline Sparrow (we just call her Sparrow), and three border collies: Riley, Aubrey, and Paisley.
I work at a gymnastics academy as a secretary.
I'm a personal care worker three days a week for a darling little fellow with Down Syndrome.
I use a pen name. (Real name is Kelly Lyn Garrett.)
Some favorite authors: Gene Stratton Porter, Maud Hart Lovelace, Jane Austen, Charlotte Bronte, C.S. Lewis, Sarah Sundin, Tamara Alexander, Carrie Turansky, Kristi Ann Hunter, and Margaret Mitchell.
Some favorite music artists: the Beach Boys, the Beatles, Fall Out Boy, Carrie Underwood, Josh Turner, Casting Crowns, Imagine Dragons, Ed Sheeran, Taylor Swift, BLACKPINK, The Band Perry, ABBA, the Everly Brothers, Sam Hunt, Enya, Little Big Town, LOCASH, Steven Curtis Chapman, Sanctus Real, Luke Bryan, Unspoken, Meghan Trainor, Hawk Nelson, Blake Shelton, BTS – and now I'm going to stop even though I keep thinking of more.
I love Disney way too much.
I adore old movies, cartoons, and music! They don't make 'em like they used to.
Some favorite TV shows: Downton Abbey, Gilmore Girls, Phineas & Ferb, The Paradise, The Office, When Calls the Heart, MASH, Adam-12, the Andy Griffith Show, Perry Mason, Petticoat Junction … I love a lot of TV shows, basically.
Top 3 Movies: Vertigo (1958), Gone with the Wind (1939), and Pride and Prejudice (2005).
Join My Newsletter!
I'm a Member Of: