the Kees & Colliers series
Set in the tumultuous years between WWI and WWII, the Kees & Colliers books are full of grief, joy, love, and loss.
Inspired by Gone with the Wind and The Great Gatsby, this series combines a dash of whimsy with a period drama to create sweet, compelling stories that tug on all your heartstrings.
Each book in the series can be read in order or as a standalone.
Want to learn more about this series? Scroll to the end of this page for extras!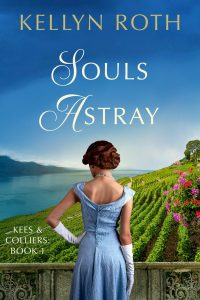 Adele has been lost for a long time now …
Adele Collier has sought a carefree lifestyle ever since her tragic childhood. Determined to never allow anyone or anything to control her life or emotions again, she consistently seeks distraction in gaiety. But shaking her ghosts isn't as easy as she'd like.
Troy Kee has been alone in the world since the Great War took his parents and left him in charge of his younger sister. When she marries, he's left to seek after his goal of a healthy, complete family. But how can he focus on his dream when trouble plagues his family vineyard?
When Adele and Troy meet, a whirlwind romance begins—but can two lost souls have a healthy relationship?
2: The Lady of the Vineyard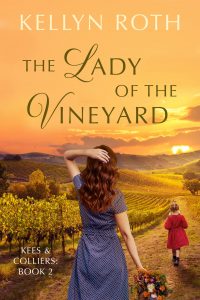 Is it too late for Adele to return to her daughter's life?
When her ex-husband reappears in her life determined to spend more time with their child, Adele Collier allows him to take Judy to France for the summer. As the summer goes by, an internal battle rages in Adele's heart. Can she give up her glamorous lifestyle to win her daughter's heart?
Six-year-old Judy is more than happy to trade Adele's neglect for her father's adoring care. She loves his vineyard and wishes she could stay there forever, but someday she must return to England. Can Judy trust her mother again?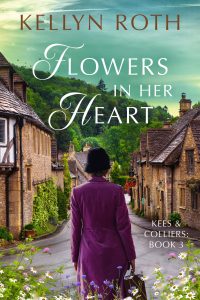 Her entire world is changing—and there's not much left to hold on to.
When her husband goes off to war, Adele feels lost and confused. In a new, less-than-ideal place in a frightening, less-than-ideal time, she flees to the garden with her daughters, determined to make their new house a home, even if it is from the outside in.
Battered by her own inner turmoil and scoffed at by those close to her, Adele seeks to make something beautiful amidst chaos. But can even the most beautiful flowers cover the years of scars?
Prequel: Goldfish Secrets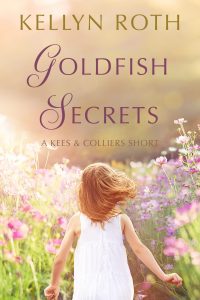 Judy only has one friend: her goldfish, Marlie.
With Marlie gone, who can Judy rely on?
This short story is set between Souls Astray and The Lady of the Vineyard.
Extras
Here's a section for supplementary materials that may make the reading or the remembering of this series more fun! Let's get into it! Anything that contains spoilers should be clearly marked.
Click for Blog Posts
This blog tour wrapup has a bunch of posts whose links may or may not work, and it also is just another little look back into things in 2019 when I originally launched this series in its current form. Read it here!
In which characters from the story take over a blog post! This one is just for fun. Read it here!
This post explores an alternate set of names that might have been used for characters had I planned ahead a little better. It does include minor spoilers. Read it here!
Sometimes it's fun to look back on old things, and this is definitely an old thing – me talking about the formation of the Kees & Colliers series when it first became the Kees & Colliers series and stopped being just "The Lady of the Vineyard and Other Stores"! Read it here!
This post, originally released in 2016, shares an early, now-deleted scene from The Lady of the Vineyard and talks about the "origin story" behind this project (which is related to The Chronicles of Alice & Ivy!). Read it here!
This is a post I wrote back in 2016 before I even drafted The Lady of the Vineyard, and I include it here because I think it's important for you all to know I am not very bright. Read it here!
This 2019 blog tour has a bunch of links which I can't promise will be live forever, but if you want to check out how I was talking about the series way back then (and what others were saying!), here's a great post for you! Read it here!
I include this post because it features a trope used in book 2 of the Kees & Colliers series. It explores my reasoning behind covering this trope a little better, which is truly the heart behind the writing of the whole series. It is free of spoilers. Read it here!
Click for Questions & Answers