If you think I'm about to tell you how NOT to edit, you're wrong. I'm just going to tell you how to edit without pain.
What? you say. That's impossible! The definition of editing is 'a painful process by which authors attempt to improve their books.'
That's not true! Editing doesn't have to be awful!
Of course is does!
Well, aren't we Mr. Optimistic! Shut your pessimistic mouth and listen! I'm about to give you a five-step guide to editing your novel!
This is what I'm doing right now with The Lady of the Vineyard. 🙂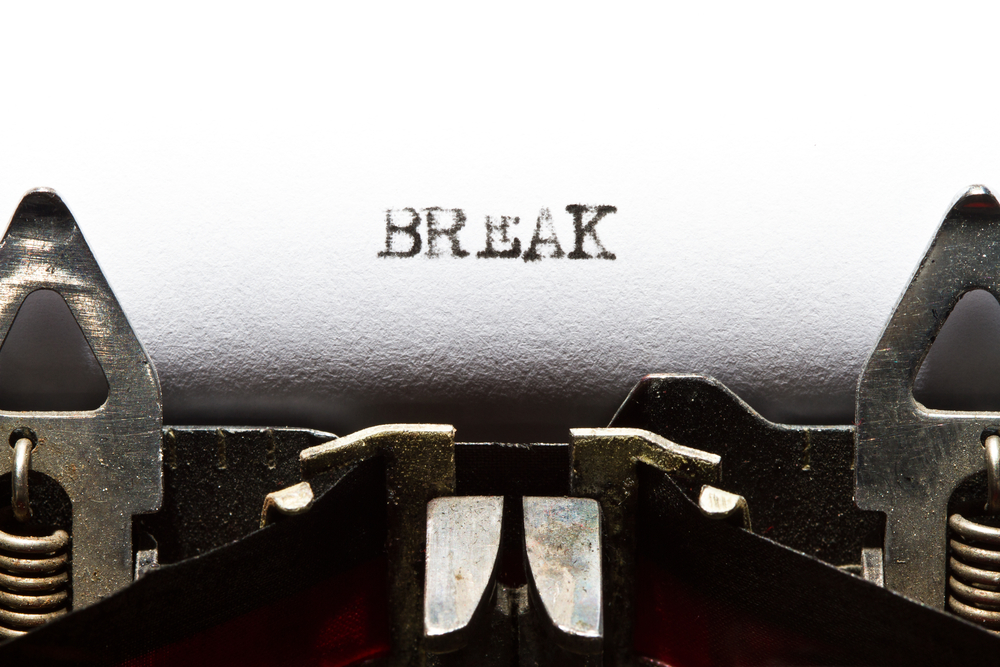 Step One: Break
Your novel is finished! You're excited and happy and a little bit exhausted! Time to start editing, right?
Wrong.
Time to take a break.
I'm not suggesting 'set is aside for a year.' Or yet a month, which I consider too extreme unless the next month happens to be December (see NaNoWriMo) in which case that makes sense.
But most of the time … I'm suggesting a week. A week in which you don't do anything. That includes working on other projects! Blog a little more. Respond to those emails that are backing up. Read like a crazy … reader. DON'T YOU DARE WRITE; DON'T YOU DARE EDIT! TRY NOT THINK ABOUT YOUR BOOK AT ALL! You can do it! I know you can!
It's great if you can schedule this week full of activity off the internet, though. I was at horse camp for a week after I finished The Lady of the Vineyard. That was really great!
Step Two: Revision
When this week is up? Come back, read through your novel once, making notes on what needs changed. As you go, you can pick out typos, add in a scene or two, trash the first draft bilge, etc. Don't concentrate too much on improving sentence structure or anything … this is mostly just for the plot and a little for the characters. Make your novel make sense.
For a novella like The Lady of the Vineyard, this doesn't take long, especially since I tend to revise while writing. 😛
Step Three: A Second Pair of Eyes or Another Break
If at all possible, have other people look at your book now. Ask them to read it only for the plot and characters. Have them point out where something doesn't make sense, where a character could be better-developed. Let them give their opinion on whether this story has potential or not.
I know, I know. This is going to take a lot of bravery, but you can do it! Just close your eyes and give someone from NaNoWriMo or a not-so-close friend who's able to be subjective a link to the Google docs. Read the comments s/he makes, and do another revision. If s/he is good enough to add notes about sentence structure or point out typos, take it!
This isn't a possibility? Ha! You just sold yourself in for another break (though this time I would probably work on something else in the meanwhile). That's right. Put it aside again, then return, and read through it once more. Try to be subjective. Check out the plot, characters, setting, pacing, and conflict. Make sure it's all neat and tidy. Move on to step four.
Step Four: Editing!
This is your ordinary editing. This is where you double-check your grammar, your spelling. This is where you spend hours trying different sentence structures. Here are a few things that can help:
Change the font of your manuscript. Seriously. This does wonders. Try it.
Make sure to print it up. Don't edit on the computer, guys! Not only is it bad for yours eyes, but it gives you a headache. Print up a copy of your manuscript; edit it using a pen. Or a pencil.
Look for mistakes you have made time and time again. Like lose vs. loose. WHY CAN'T I GET THIS???!!!
Let other people look at it again. I'm not saying hire a professional editor, though that's probably a good idea. You can get to know other writers on the internet and ask them for their help … oftentimes people will read over your novel for free! But, you know, even your mother or cousin or best friend can be a great help. Biased people can pick out typos, too. 😛
Now, this is where people tend to get stuck on a four-step treadmill.
Print up your manuscript
Edit
Type the changes up on your computer
Repeat.
This can go on for months. It sure did with The Dressmaker's Secret. But I'm sick of running that treadmill! It's getting me nowhere fast! So what can you do about it?
Say "I'm Done!" This is where my stopping place is. I've finished.
But how can you possibly do that? After all, your novel NEVER seems to be perfect! There's always one more typo, one more problem, one more sentence that could be better, one more scene that feels off.
But now is the time to move on to greater things. So after you've gone through a couple drafts, taking breaks in between, STOP.
Step Five
It's as good as it's getting until it's published! If you're self-publishing, it's time to format it and upload it. I suggest Createspace … it's relatively easy, and the books really do look nice. On Createspace, you can order a printed proof. I'd advice you to do this. Once it arrives, read through it and take out the typos. Then update the copy.
And you're done … if you weren't skimming. *suspicious glare* You weren't skimming, were you?
The End!
What? you say. That doesn't sound easy!
Well, I didn't say it's easy! I just said it's not painful. There's a difference! It just requires a little hard work.
But I don't like hard work!
Yes, but wouldn't you like to see your novel published? This is the only way, unless you'd rather give it over to someone else and let all of you be ripped out of your novel, which of course you don't want!
Now, I think that's about it for today. TTFN!
~Kellyn Roth
p.s. Don't forget to comment!