Hello ladies and gents!
Welcome to my blog … and to my fourth post in Five Fall Favorites 2017! I'm sure you remember the amazing blog party we did last year, and if you don't, this invitation will give you the highlights:



To find out more, check out today's post by Rebekah A. Morris. Through this post, you will also find the other blogs participating, etc. Which is all stuff you need to find the "book room" for the day. (More on that later!)
Basically, we're sharing our favorite books in six categories, handing out free ebooks, and giving away a grand prize including several paperbacks! (The winners will be announced this Saturday.) (And if we get enough entries, we will add a second … and then a third … prize!)
We're going to have so much fun! I can't wait to share my favorites in each category with you. This, especially, was a fun category for me … but you'll see!


And now, our feature presentation …
Humor
NOW, "Humor" was supposed to be "Missionary," but I don't think I've read a single book about a missionary. I just … haven't. They don't interest me. So yep …
Here are my top five books in the "Humor" category.
The Reluctant Godfather by Allison Tebo
The Reluctant Godfather is one of my favorites books ever! It's quite hilarious, and it's also really clever. Here's my review.
Buy on Amazon ~ Add on Goodreads
The Tintin series by Herge
This is the best series ever! Seriously. Anyone who hasn't read it needs to! It's so hilarious and adventurous and just … awesome!
Cheaper by the Dozen by Frank B. Gilbreth, JR.
This is one of the most hilarious books ever. It's even funnier because it's all true! 😀
Buy on Amazon ~ Add on Goodreads
Much Ado About Nothing by William Shakespeare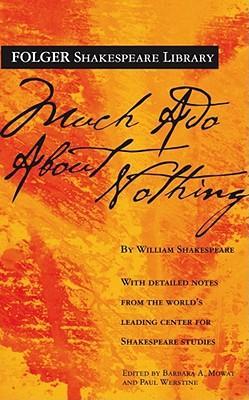 This is my all-time favorites Shakespeare play. It's quite funny – I especially love Bennedict – and of course the language is so cool. I just really love Much Ado About Nothing. #shakespearelovers
Buy on Amazon ~ Add on Goodreads
From the Mixed-Up Files of Mrs. Basil E. Frankweiler by E.L. Konigsburg
This one's absolutely hilarious … besides being a fun and exciting story. I desperately want to live in a museum for a time. 😀
Buy on Amazon ~ Add on Goodreads
Giveaway
The grand prize consists of a basket filled with …
• Signed copy of Dylan's Story by Rebekah A. Morris
• Signed copy of Dandelion Dust by Faith Potts
• Signed copy of Kate's Innocence by Sarah Holman
• Signed copy of The Twin Arrows by Kate Willis
• Signed copy of Journey to Love by Amanda Tero
• Coffee Nut M & M's
• Packets of Apple Cider
• Cute Fall Mug


We have reached 75 people, and therefore there will be a second prize! It will consist of …
The winners choice of three kindle books (chose from the books in the basket).
Maybe an Amazon gift card. If we have a US winner for the Grand Prize, there will be an Amazon gift card. If it's an International winner, there won't be.
If we reach 100 people, there will be a third prize!
"Book Rooms?"
Now, here's another way (besides the giveaway) to get your hands on some free books!
Every day, one blog in the party with host the 'book room.' The 'book room' will have a free ebook – probably a short story or novella – for everyone!
THOU SHALT GET EBOOKS. (You can track down the book room through Rebekah's blog.)
My room for today is …
*slings backpack over my shoulder* I feel like we should go hiking or something … see some beautiful fall leaves. Though I'm sure where I'd go … probably to see the waterfalls.
Until tomorrow,
~Kellyn Roth~
Facebook | Goodreads | Bloglovin'
p.s.
What is the funniest book you've ever read? Do you enjoy reading books about missionaries? What are your thoughts on backpacks?