Hello ladies and gents!
Welcome to my blog … and to my fifth post in Five Fall Favorites 2017! I'm sure you remember the amazing blog party we did last year, and if you don't, this invitation will give you the highlights:
(By the way, the constant repetitiveness is a little … sad … but you know what? THE PURPOSE IS THE BOOKS NOT THE INTRO. Put that in your pipe and smoke it.)



To find out more, check out today's post by Rebekah A. Morris. Through this post, you will also find the other blogs participating, etc. Which is all stuff you need to find the "book room" for the day. (More on that later!)
Basically, we're sharing our favorite books in six categories, handing out free ebooks, and giving away a grand prize including several paperbacks! (The winners will be announced this Saturday.) (And if we get enough entries, we will add a second … and then a third … prize!)
We're going to have so much fun! I can't wait to share my favorites in each category with you. This, especially, was a fun category for me … but you'll see!


And now, our feature presentation …

Indie-Authored-Books
(For those of you who don't know, "Indie" is another word for "self-published.")
Okay, so, I read a lot of Indie books, so narrowing this down was super hard. But I did it! So, here are my Top Five Indie Picks for Five Fall Favorites 2017. (I feel like I should make a badge, but I'm too lazy …)
The Old River Road by Ivy Rose
This is such an amazing book! I remember pre-ordering it as soon as I saw it (#prettycoveranyone), and I read it in an afternoon. Read my review here. (I went ahead and edited it a little recently, too, because it made no sense. #oldpostsbyme)
Buy on Amazon ~ Add on Goodreads
A Question of Honor by Jesseca Wheaton
I beta-read this book … but I don't know if I was much help. Why? Because all the feels were killing me! Seriously, what an emotional, meaningful, amazing book! I wrote a very long review here. (BTW, the sequel is coming out soon, and one of my wishes in the review was granted! *hugs Jesseca*)
Buy on Amazon ~ Add on Goodreads
The Crowd by Alleece Balts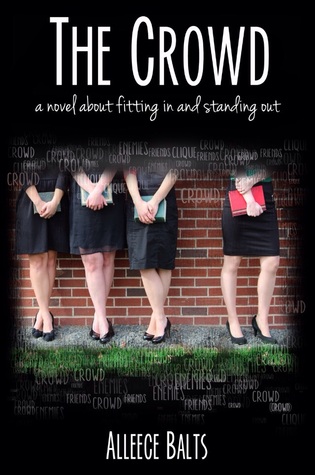 Though this book is another that I wouldn't recommend to younger teens, it's a great book for older teens who enjoy YA contemporary. It was quite interesting and different from what I normally read. I loved the characters, too. My review here.
Buy on Amazon ~ Add on Goodreads
The Secret Slipper by Amanda Tero
This is the second book in the Tales of Faith series (and hopefully not the last? Amanda? Please?), but I like it just a wee bit better than the first one though they were both amazing. Basically, The Secret Slipper is a retelling of Cinderella. Read my review here.
Buy on Amazon ~ Add on Goodreads
You'll Be Like Faye by J.C. Buchanan
This is an amazing story! It was a bit of a mystery with a dash of family drama. I'd recommend it to anyone 8-20! 😀 Read my review here.
Buy on Amazon ~ Add on Goodreads
Giveaway
The grand prize consists of a basket filled with …
• Signed copy of Dylan's Story by Rebekah A. Morris
• Signed copy of Dandelion Dust by Faith Potts
• Signed copy of Kate's Innocence by Sarah Holman
• Signed copy of The Twin Arrows by Kate Willis
• Signed copy of Journey to Love by Amanda Tero
• Coffee Nut M & M's
• Packets of Apple Cider
• Cute Fall Mug


We have reached 75 people, and therefore there will be a second prize! It will consist of …
The winners choice of three kindle books (chose from the books in the basket).
Maybe an Amazon gift card. If we have a US winner for the Grand Prize, there will be an Amazon gift card. If it's an International winner, there won't be.
If we reach 100 people, there will be a third prize!
"Book Rooms?"
Now, here's another way (besides the giveaway) to get your hands on some free books!
Every day, one blog in the party with host the 'book room.' The 'book room' will have a free ebook – probably a short story or novella – for everyone!
THOU SHALT GET EBOOKS. (You can track down the book room through Rebekah's blog.)
My room for today is …

Confession Time: I've never been on a boat … not really.
I've gone out on lakes in little row boats, though, and gone kayaking and paddle-boarding. All on the same lake. 😛 So … I guess I do have a little experience?
They call me Kaptain Kell …
Until tomorrow,
~Kellyn Roth~
Facebook | Goodreads | Bloglovin'
p.s.
What did you think of these books? Have you read any? Will you now? What are your thoughts on Indie/self-publishing? Do you like boats?