Apparently 9 is also too late for me to be writer-ing blog posts? That graphic is my mind spilled out onto Canva. ?
Yes. Yes, we are still doing this. The Dares shall not end. They were just … temporarily … delayed. I guess.
For this post, I'll just briefly recap what all happened in May and June and July … and then we'll look towards the future! (IT'S MY FREAKIN' BIRTHDAY MONTH SQUEEEEEE!)


All Of May & June & July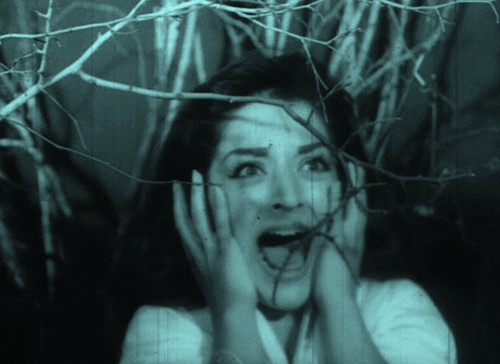 Alternately –
Reading
So far this year I've read 74 books. Which is more than I intended to read, actually, so I'm pretty pleased with that. You can view my Goodreads reading challenge here.
Here are the books I read during these last three months (and I ran out of patience, so there are no ratings/other notes around them):

Writing
I'm a writer, and I actually wrote this summer! ? Wow, that feels good to say after so much slumping!
Once a Stratton
I edited through it twice, went through beta-readers, and am now going through my editor comments! I beat a bunch of deadlines, expanded it to almost 70K, and am in general quite pleased with my progress.
So … yes, I will be talking with an agent, but I'm focusing on other things as well. It's no longer a priority as it was before. Other writer-ings are coming first!
Camp NaNo (July)
Look at that! Both me and my cabin did stupendously this month! Little by little, that is. ?
So yep, I got 76,441 words (edited (200 words for every page) /written; I counted both). Here's a basic breakdown of what that was:
| ONCE A STRATTON |
All 130 pages edited + words written = 31,757
Total: 31,757
| BEYOND HER CALLING |
Revising. 47 pages x 200 = 9,400
Total: 41,157
| BEFORE A FALL |
Writing. 30,011 words.
Total: 71,168
| SAIL AWAY/WHEN WE WERE YOUNG |
Writing. 5,273
Total: 76,441
So yes, it was a variety of scattered progress, but it went fairly well! Best Camp NaNo I've had in a while! 🙂
Other Works-in-Progress
Guess what? I updated my works-in-progress page (including very bad work-in-progress covers – and occasionally some good ones!).
You can see all I'm writing and outlining and editing as well as plot bunnies!
So yep, if you'd like to be updated, that's how you can go about it. (There are quite a few I've never shared on here before!)
Beyond Her Calling
I'll be finishing up with the second draft and ready for beta-readers by the 12th (incidentally, my birthday!).
And, obviously, I'm looking for beta readers! I'd really appreciate your help, and it's a fun book! I promise! (Feel free to ask questions in the comments!)
All the info is in the form … as well as some stuff about a HUGE giveaway for beta-readers only. So check it out, and you could win a paperback copy of your choice of my novels!
(Jut FYI, from now on, helping Kell with her writer-ings shall come with benefits! And hopefully my social media followers will start to see benefits in keeping up, too.)
Before a Fall
I AM SO CLOSE, Y'ALL!!!
Okay, so, I originally thought it would be 10K, and then 20K, and then 30K … and now I've written 32,779 words, and I think it's going to be about 40-45K.
So … small novel, anyone? Gibson is too delightful to write short about.
I'm going through my alphas starting today (I chose them through social media this time rather than specially-picking friends #risktaker), so that's gonna be exciting!
What's I got to go? Well, I'm currently writing chapter 19/26! (And yes, I did outline by chapter this time! Interesting, huh?)

Blogging
You all know what happened here. New site, new schedule.
I have 859 followers, which is AMAZING! I'm so glad to see you so many people hanging out here! Comment below and introduce yourself if you're new. ???

Life
Didn't die, despite all outward appearances.

Huge accomplishment, that.

Graduated from high school.

Begun volunteering again at the Fort Dalles Museum.

I got to stay alone in the house for a couple days!

My parents were on vacation, you see.
It was fun, but the internet was out.
In fact, it was out for a full week.
I considered suicide, but ended up just hanging out at Starbucks and Dairy Queen for a couple hours. ?

I had Bailey over!

We went midnight swimming.
And discussed Downton Abbey.
Which reminds me …

I watched like three seasons for Downton Abbey.

Maybe more.
I can't really tell.
OH MARY!!!!!!!!!! OH MATTHEW!!!!!!!
*sobs* But they were so … so perfect, I just …

I also got re-hooked on Gilmore Girls, but that's a story for another time.

I learned I love being alone.

I learned that heatstroke is bad.

Got a kitten.

His name is Sinatra.
He's adorable.
And has a fantastic personality, too!
… other stuff?

I wish I could remember more, but I've been writing/blogging so much that I feel like I've forgotten the rest.

AND NOW WITHOUT FURTHER ADO … UNTO THE FUTURE!
August 2018 Dares
Reading
Get through at least most of your review copies.

*laughs*
It won't happen, but it's a good dare!

Don't accept any more review copies.

HAHAHAHAHAHAHAHA!!!
Y'know if something better comes along, I shall abandon my dares.

Catch up on your own alpha/beta projects.

Writing
Get through the first half of Beyond Her Calling's betas!

You can sign up for that here.
I'm shameless.
This is something you WANT to do, though, because there's a giveaway attached … *hint, hint, nudge, nudge*

Finish my last edits and proofreads of Once a Stratton.

This isn't going to be too tough, but I still need to do it.
So. #dareya

Finish Before a Fall.

YOU CAN DO IT, GIRL!
YOU CAN WRITE THAT BOOK!
JUST KEEP WRITING!
#selfconfidence

Blogging
Guest post at least three times.

I need to guest post more.

Put out quality posts thrice a week.

Starting with this one! ?
#notsuperpro

Life
Read the Bible.
ATTEND A WRITER'S CONFERENCE!

What Will Be Happening in August?
MAH BIRTHDAY!

I'm gonna be 17 on the 12th!

Heidi's coming.

(H.L. Burke, in other words. She's my sister.)

Hopefully readjusting to normal sleeping patterns.

WRITING CONFERENCE!

I'm going to a writing conference with my dear friend Ivy Rose!
I AM SO EXCITED!

Horse-riding lessons again!

My first is this next Friday. Super excited!

Let me remind you one last time: Alpha-Reading. Giveaway. Click.
Annnndddddd … that's it! Comment below and answer the questions which I shall post after the p.s. like normal. #unnecessaryinfo
TTFN!
~Kellyn Roth~
Goodreads · Facebook · Twitter
p.s.
What did you do this summer (so far)? Did you write? And did you read?  Learn any cool stuff? What's your favorite color of fish? Do fishes have wishes? Red fish, two fish? Fish wish? (It's 11:30 here, sorry.) What are you looking forward to in August? Have you ever ridden a horse? Do you want to beta-read Beyond Her Calling?