We all have 'em … crazy months. This month has been cRaZy for me, but I'm still here – and you're still here – and this blog is still here.
Nice when there's something to hang on to, like visual reality. ??? Great, now I sound like my mother. That's fine, though.
This post is going to be a random one that goes NOWHERE but talks a lot about my CRAZY life and there's a VLOG with a FISH and an ADVENTURE and WHY am I DOING this? Let's just get on with the post.
A Fish
I knew y'all would want to see this first. Here's the vlog:
By the way, if you can, head over to my YouTube channel and subscribe! I would appreciate it. ❤
So, in case you don't want to watch a whole video just because you love me so much (???), here are some pictures of my fish:
His name is KG – which stands, by the way, for Kirk's Ghost! (You'll understand it when you read The Dressmaker's Secret.) (Well, the reference; not why I named my fish that.) (That will never make sense.)
(It's also kinda a reference to some sad stuff Kirk goes through but shhh…)
My Crazy Life
This is obviously the highlight … how insane my life has gotten!
I feel like I'm constantly running from one thing to another. It's not a bad thing, but it does cut back on a lot of stuff. I have to be efficient with my time. *annoyed look* *is not so good at that*
Cheesy title, good book. ?
Okay, seriously, though, I'm publishing a story in parts on Wattpad! It's called Wilted Love, and it's a historical comedy romance.
It's very cute, it has a lot about the language of flowers, my protagonist is a goofy nerdy botanist, his love interest is sweet, spunky, and sees him for who he is (you know, after some minor friend-zoning), and each chapter is quite short (all under 1k; longest so far has been 800!), so it's a quick read!
Chapter 2 just went up last night! I try to update it every couple days.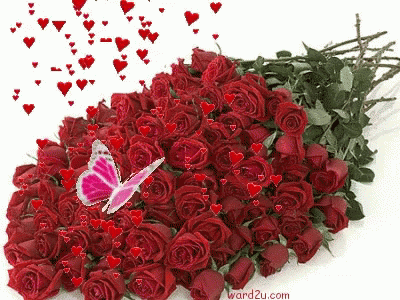 What Else I'm Working On
Alone in Berlin
I kept telling myself I'd eventually get a passion for one of my story ideas … and I did!
Even amidst my crazy life, God blessed me with a load of ideas for Alone in Berlin, so here I am! 
I don't want to give a lot of details, but this book will be my darkest yet! That's saying a lot coming off Souls Astray, but it's true.
So yeah, it'll be 16+ because of a lot of elements. It's all to the glory of God, but the subject matter is tough. I'm exploring a lot of mature themes, though all for the purpose of showing the light and God's grace, strength, and glory!
Some character collages:
Caught in a Spell
Eh. It's coming along. One tiny piece of the outline at a time. 
Interpreting Callie James
Haven't talked about this one right now, but this is the other project I'm working on. (Besides, you know, Souls Astray edits and The Lady of the Vineyard edits and prepping to write Flowers in Her Heart … yeah.)
Again, it's coming along … I'm writing teensy snippets at a time. But it's happening!
And now …
More Delays???
Between the internet being off for days on end, some tougher jobs I've taken, not having the wifi to chat with students as I need to during lessons, family issues, not really feeling like I'm going anywhere, and more (tmi to list here!) …
Delays, delays, delays.
But that's okay! I guess sometimes things get done slower or not when I want them to get done. And that's fine! I mean, I'm the queen of procrastination. I can handle a couple not-Kell-caused delays, too. ?
And yep, that's about it!
This Saturday, I'm planning to post LOADS of puppy pictures along with a fun post about the joys (and uggghhhsss) of having puppies!
That'll make up for me forgetting to do this 200% of the time, right? ???
TTFN!
~Kellyn Roth~
Goodreads · Facebook · Twitter
p.s.
What are you currently writing? How 'bout reading? What's your favorite place to eat out? What do you do when your life gets busy/how do you cope? What pets do you have?