Why Authors Shouldn't Mention Their Negative Reviews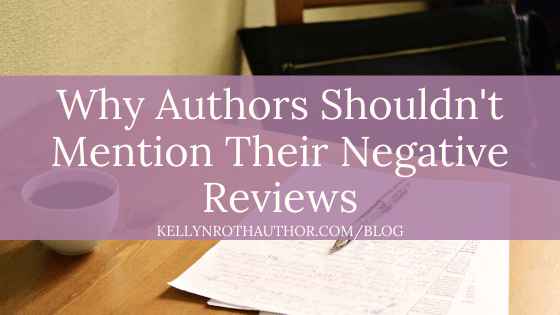 I know people have discussed this before. However, this is such a big pet peeve with me that I want to talk about it—and it should be a big pet peeve with anyone who has ever read, written, bought, or sold a book.
Reviews. Reviews are something authors want to have and readers can be somewhat shy of giving. But there's a reason for the readers being shy … and that is generally because of the authors themselves.
In this post, I'll be talking about how authors sabotage their own chances at getting honest reviews through their nasty behavior—and how you can not do that yourself!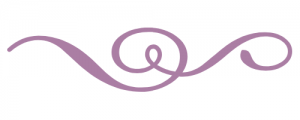 It's hard to find an author group on Facebook, or anywhere really, where authors aren't complaining about their reviews.
Specifically, their negative reviews.
If you don't believe me, you've probably not been a part of an author group! Or else you're only a part of really amazing author groups, in which case, I applaud you. You have good taste.
But if you're an author, here's the thing …
You're going to get bad reviews.
Every author ever has gotten a bad review. There is not one author (at least, not one who's sold more than three books) who has had every person adore their book.
Why? Because reading tastes vary. Because books are a subjective craft. Because people have opinions.
And should we whine about it? No.
If you don't toughen up, you won't make it.
I mean it! I know nowadays the idea of "toughen up" is unpopular, but it's true. We need to toughen up. We need to stop crying because someone didn't like our book.
And the same goes for "troll reviews" or reviews where someone just complained that their Kindle didn't download your book or … whatever.
You cannot control your reviews. You can't. So stop whining and keep writing and don't think about it.
Authors are continually being watched by their fans. You want to be a dash of sunlight in their lives — not a pile of mud for them to sludge through.
Be positive and happy, and your readers will be positive and happy.
If you can't take it, don't read your reviews.
Att all. That's the fix — not ranting about it 
But ranting is healthy, right?
Yeah, to a degree. Ranting about stupid stuff (e.g. reviews) gets on my nerves, but if you're really bothered (and by then it's too late to not read the review), ranting can be healthy.
But save it for a friend or family member. Private message someone who loves you. Don't post it on a forum of 300 of your "like-minded" peers (many of which are readers) — and never post it somewhere where the reader might see it.
Remember, writers are readers.
Whenever I see a writer complain about a review — even if it's just "boo-hoo, someone rated my book one star!" — I think, "I am never going to buy from that author."
Why? Because I've had at least ten authors message me, post in groups, or otherwise contact me and complain about my reviews.
And it's annoying, and it's sickening, and sometimes it's scary. I don't need to apologize to them (or to anyone) for my opinions. Even if I did, it would not be their job to tell me so.
Therefore, if I see an author complaining about a book, I think, "Well, there's an attack waiting to happen." So I avoid reading their books — because even if I think I'll like them, I don't want to risk disliking them.
And readers think like this, too.
I know because I've had dozens of readers complain about authors attacking, stalking, and harassing them. It's sickening, and it needs to stop.
We have to be the kind of people in this world who spread sunlight — not shadows. Or readers aren't going to come back … and they're not going to review.
The author community is sabotaging its chances at honest reviews because when readers really are honest, the authors don't like it.
So let the reviewers review.
In the long run, if you stick with it and don't throw baby fits over people not liking your book, you'll make it. And there will be one hundred 5 star reviews to every 1 star review.
But I'll be honest with you — based on my observations, the authors who complain about people who don't like their books are the ones that give up.
Why? Because they were writing for affirmation. And that's not why we write.
We write first for God, second for ourselves, and third for our fans.
We do not write for the 1-star readers. So why worry about them? They'll leave in time, and 1-star reviews IMPROVE your chances of succeeding — they do not lessen them.
I think there's also a matter of karma involved. I don't really believe in karma, but it does seem like the whiniest authors don't last long. They seem to kinda disappear off the face of the earth — probably because no one wants to be around them!
Also …
I don't like reading books with all 5-star reviews.
Perhaps it's my contrary-ism or perhaps it's just the lack of reality in a book everyone likes, but I have skipped books because everyone is drooling over them.
That reads "paid reviews" or possibly "only her family reviewed this book" to me.
Also, sometimes reviews tell me things I need to know about the book — you didn't want me reading your book if it has a lot of sex in it (which your reviews so kindly pointed out), anyway, because I would've reviewed it badly, too. (I'm not your ideal reader in that case, so you do not want me.)
On the flipside, someone who prefers steamy books might be like, "Hey, this looks like my thing!" and buy it based on the negative review.
Your books are just not for everyone.
I know so many readers who want everyone to buy their book. And frankly? Y'all are marketing wrong.
Your book has a niche. Maybe it's somewhat broad — a lot of people read romance — or maybe more narrow — not everyone enjoys sci-fi space monkeys with a vampire murder mystery subplot.
Sometimes negative reviews can indicate that you're marketing to the wrong crowd.
You're a contemporary author — of course this fantasy reader thought your book was boring and unimaginative!
You write for children, yet you're marketing to adults, and they think your story is immature.
Maybe Granny's book club wasn't the place to start with your steamy romance.
So when you get a review and the book just wasn't for them, that means "shift your marketing tactics" not "complain about the reader reading a book they didn't enjoy because you told them it was something they would enjoy."
In summary, let's all not mention our negative reviews.
We're not helping ourselves succeed by putting other people down or letting our feelings get hurt by something that will be forgotten tomorrow.
Grin and bear it, authors. There will be hundreds of five star reviews in your future if you keep at it — and don't complain!
TTFN!
~Kell~
P.S.
What are your thoughts on the reviewer/author relationship? Have you ever gotten in an altercation over an unsolicited negative review?
Want to keep getting amazing posts in your inbox? Follow my blog on the sidebar!