May 2020 Dares & April 2020 Wrapup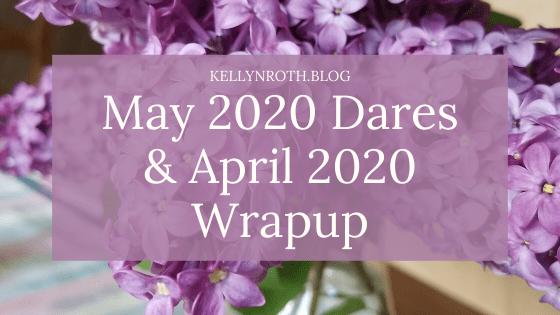 Hey everyone! Guess what!? It's MAY!
Okay, so, everyone is now complaining that April went on forreeevvveerrr, but time is FLYING for me. I'm not ready for May. I'm barely ready for February! I still feel like it's 2018, and honestly, it's so weird that it's May of 2020.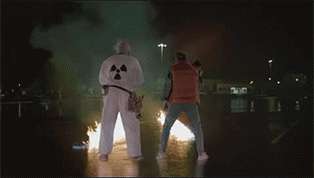 I feel like I've done nothing with my life so far. *facepalm*
In the moment, I always want to be ten years in the future, but that next step … and next step … and next step … is a challenge for me. You know?
Still, I'm keeping on keeping on, and April was a better month than I thought, looking back. I took way too long on Ivy Introspective edits (which I'm still working on). With the launch coming in July, I need to pick up the pace!
Still, time will pass, I will get things done, and the world won't collapse if it's not all as fast as I'd like. (Note to self: it is never as fast as I'd like.)
April 2020 Dares Wrapup
Get Ivy Introspective to my editor.

Kinda.

Okay, I didn't get it to her by my deadline, and I still have a bit more to go. The first 100 pages are 100% ready, so that's good news! It's just the 

Continue to consistently send emails to my lists.

Check!

Mostly! At least, I sent quite a few more than normal, and they were usually on time. 😉

Keep working on Reveries Co.'s blog.

Check!

I did it! I DID IT! I'm so happy!

Actually exercise with some frequency.

Check!

I actually exercised 3 times this month with Bailey, went on several walks/hikes, etc. It wasn't like it was every day or even every other day, but still. #YAY

Read through the New Testament.

Check!

I might've skim-read most of it, but I did it! And probably go very little out of it, but that was a big picture view at least.

Read three (3) books.

Failed.

Basically, I read:

& Ivy Introspective, over and over again!

Practice my instruments at least a few times.

Check!

Our band met two or three times, so … yes? I didn't practice consistently or enough, but you know. That's an entirely different thing.

Write at least 30k.

Check!

I edited at least 30k (probably more like 150k because I read over Ivy Introspective over and over again), which was pretty much what I meant. I wrote probably 20k-ish, though, overall. And that isn't counting alllll the nonfiction. (I wrote a ton of articles, emails, social media posts, etc. in April.)
So that was a pretty successful month overall! Yay! It didn't feel like it throughout the month, but at least the dares have proven me wrong. Mostly.
Things That Happened
Not a lot, honestly. It feels like one long day.

I got an eye infection, which is now healed. But that meant I couldn't see for a week. (My glasses prescription is BADLY outdated.)

Now I've got new contacts, so I can see, and it is Heaven on earth.

You don't know what a gift seeing is until you can't, and you get a new prescription, and it's like God has given you a new life.

The Instagram challenge, #SpringThingsBookstagram!

Had loads of fun with figuring out different branding things.

Gettin' prepped for the future! Though watch me take a thousand years to implement it.

My health being randomly bad.

*shrugs* I don't know. Maybe someday I'll be healthy. Maybe.

I had a slumpy Camp NaNoWriMo, but still managed a decent amount of work!
May 2020 Dares
Actually get Ivy Introspective to my editor.

I mean it this time. *facepalm*

Practice my instruments more than a few times.

Post consistently on Reveries Co.'s blog and social media.

So far that hasn't been a big deal, but I need to keep chipping away at it even after it's not "a new thing I'm doing."

Read three (3) books.

Let's hope second time's the charm.

Brainstorm, outline, and begin rewrites on Beyond Her Calling.

LET'S DO IT! I'm actually legitimately excited to work on this book again, so let's see how it goes. Hopefully I'll get a decent way into rewrites, but if not, I'll at least try.
And those are my goals! Let's rock this month, y'all!
TTFN!
~Kell~
P.S.
Tell me alllll the deets about your April! What did you do? Any fun new hobbies begun? 😉 And what are your plans for May? Are you excited for summer (just around the corner)?
Want to keep getting amazing posts in your inbox? Follow my blog on the sidebar!