Becoming Miss Knight needs help to launch!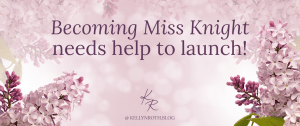 Hello readers!
As you know, Becoming Miss Knight is coming soon! However, for this launch, I didn't have quite as much time to prep as I'd like (life got crazy).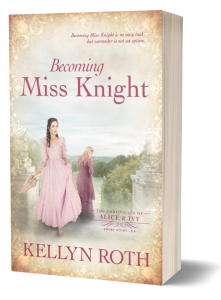 For this reason, I'm running a bit behind schedule and won't have a normal blog tour, etc.
However, I decided I'd still do all the blog tour things – interview, character interview, reviews, guest posts, and so on. I'm just doing them over the course over several months!
Basically, you fill out the launch team form below and decide upon your own post dates – whenever is convenient for you.
The novella is launching on the 23rd, but any time before or after that within the next few months is fine.
Interested?
The other thing I wanted to mention is that I'll have at least two giveaways on my Instagram over the next couple weeks. Be sure to check those out!
TTFN!
~Kell~