Y'all …
It is time …
For the Beyond Her Calling cover reveal and preorder launch!
Coming January 22nd, 2022 is this historical romance set in Scotland and featuring our beloved Ivy and our soon-to-be-even-more-beloved Jordy.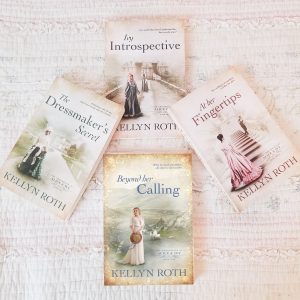 About the Novel
Ivy Knight feels that her life may never start. Though her loving family assures her that her place in the world is close to home, she still feels a push to move out of her comfort zone. Hoping against hope, she travels to her old friends at McCale House, seeking a purpose.
Jordy McAllen has just returned to Scotland after his education in London. He fears that what everyone has always said about him may be true: he can't be a good doctor, let alone a good man. Determined to prove himself, Jordy snatches up the opportunity to become the doctor in the village of Keefmore near his parents' farm.
When an old friend decides to travel to Keefmore and visit a relative, Ivy follows. She soon finds herself drawn to Jordy, but as their attraction grows, they both face doubts. A relationship between the two of them feels improbable—and might just require a step of impossible faith.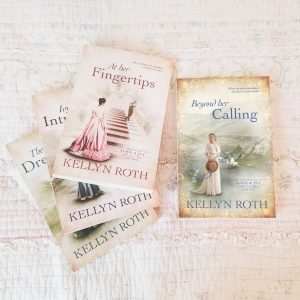 Buy on Amazon ~ Add on Goodreads
I'm terribly excited about this cover reveal! Isn't it gorgeous?
TTFN
~Kell~
p.s.
WHAT DO YOU THINK?! Do you like it? Feel free to ask me any and all questions about the book, characters, etc. in the comments of this post!