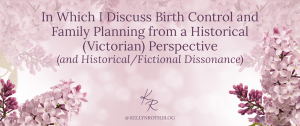 Yeah, this is gonna be a heavy post, but hopefully y'all will forgive me. I WILL be briefly discussing forms of birth control, but I will be careful not to include details.
But I'm a married woman AND an expert in historical birth control (despite the fact that I have never and probably never will use birth control myself for various reasons), so this post will be mature in that way. However, I would advise unmarried innocents (e.g. those who don't have a purely information-based interest in this and who may be sensitive) to NOT read this post.
Please, please police yourself. If this will offend you, please avoid it. (And if you truly feel I shouldn't have posted this, please let me know. I've prayed about it, and I still believe it's something that I want to publish. However, I'm willing to consider y'all to be the voice of SOMETHING – whether that is a push to pray further or even the voice of God in my life. So don't be shy.)
I've wanted to write this post for a long time in a clean, godly way because I feel this information is interesting and important, and yet, I wouldn't encourage you to Google it. There's too much misinformation AND too much dirty stuff out there. I want to provide an alternative.
This is going to use vague terms understanding that my audience may not be terribly interested and further will have no real need to use specifics in their novels, so if you write the kind of books where this would be … uh, deeply discussed … go ahead and find another post to read. This is a vague overview.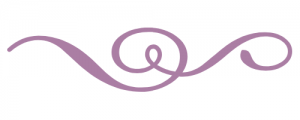 First myth I want to discuss:
Victorian women did have methods of birth control available to them.
Were they commonly discussed? No. Were they supported by the Church? Quite the opposite. (For instance, I read a book where a small town in Ireland was dealing with the clergy specifically giving a hush-up order to midwives on Natural Family Planning.)
In case you're skeptical because you think you know everything about the Victorian era, did you know that Victorian women got piercings, often in private places? Did you know that over half of Victorian women were pregnant on their wedding day? Did you know how common tattoos were?
This was NOT an era of societal purity. It was an era of feigned purity and strict morality in the upper class. Some parts of society were restrictive, but not all circles – and certainly not all regions. Specifically, in England, there was a huge push from highly-religious Queen Victoria to APPEAR moral … but, um, well, a lot of high society wasn't.
And a lot of Victorian literature doesn't portray the era with accuracy OR doesn't get read by modern readers (or was written by a specific sect of society). Would you like to base your understanding of today's contemporary society in the future on, say, modern Love Inspired books? Because that's basically what a lot of you are doing. And it doesn't hold up.
For context, consider that L.M. Montgomery hated writing the Anne of Green Gables books because they were sickly sweet, she was deeply depressed and even (probably) committed suicide, and her relationship with her husband was duty-based and torturous (by her own description). Plus she had several affairs before marriage that were undoubtedly physical (again, based on letters).
Uh … kill your darlings?
That said, society was much more proper and private than we are today!
That said, a lot of the Victorian era was AS pure as you think. So birth control would not have EVER been a subject of parlor discussion.
Mixed company would never have discussed it. Never.
Husbands and wives might not have discussed it unless they have a particularly open relationship (which in general I try to portray my couples as having because I just can't stand anything else).
Men might've discussed it amongst themselves and women with very, very, very close friends or family members, again with a hush-hush attitude.
But in some circles, it wouldn't have ever come up. Upper class circles, where unwed pregnancy was much rarer, are a good example of this. It wouldn't have been a necessary discussion, and they probably would've considered the only acceptable form of birth control to be abstinence.
That said, by the end of the 1880s, the birth rate in upper class Victorian households dropped by several children. Like, from seven to five to THREE. Literally only THREE children. Further, upper class late Victorian women were unlikely to have children past thirty-five.
So something definitely went on. And it was likely partially related to abstinence, I'm afraid to say. Husbands and wives probably shared rooms less often and were intimate less often, probably due to the rise of woman's suffrage in England among other things. Men no longer considered women to be merely property, and women no longer considered themselves to be such. (Remember, the suffrage movement was alive in kicking in America by the early 1800s and spreading to England by the 1850s, so by the 1880s, it had finally started to take actual effect.)
However, it probably wasn't ALL abstinence. And with the rise of various products being advertised (YES ADVERTISED in vague ways – as were, sadly, abortion-related products that probably didn't work) it was likely women were able to order various devices to aid in contraception.
Plus they were marrying later and later, but yeah. These factors all added to the diminishing birth rate in upper class women of the late Victorian era.
However, in lower class society:
In lower class communities, midwives reigned. And midwives are women. And they're more traditional. In places like Scotland, as I end up mentioning in After Our Castle, midwives tended to have more belief in pre-Christian practices.
For Celtic-inspired cultures, a culture already heavily guided by cycles (especially related to the moon which is traditionally associated with female fertility), this includes a strong understanding of how women's natural cycles work, including the fact that women are only fertile a few days out of the month.
This was understood and taught to young women, and so natural family planning (avoiding certain dates, which is almost as effective as today's modern birth control if in tune with your body, which these women definitely were) was a pretty big deal.
That said, why WOULDN'T you want children? There are a range of reasons, mostly health-related (I could write a whole post about frail and/or insane Victorian women who probably just had hormonal issues because there was lead in the paint or whatever), but most women desired large families or were pressured into having families anyways. After all, especially in lower class situations, large families were valuable (and until the end of the 1800s, it was the same in upper class families, especially in an era when most children didn't make it to adulthood).
That said, there were a number of pseudo-natural ways of preventing children, from treatments (which I won't go into detail about) that took place after intimacy, to superstitions that didn't really work, to taking certain herbs, to condoms made of various materials (including leather – horrible, horrible idea – but also animal intestines, cloth which would be horribly ineffective but whatever Victorians, and eventually rubber) which could be home-made or purchased (toward the end of the Victorian era, anyway) and which were made for men OR women.
Kinda TMI, but I already told you this would get TMI, and that's about the worst of it.
HOWEVER:
Abstinence is, of course, the best form of birth control
According to a lot of Victorians, and to me, it's not a very MORAL form of birth control for a married couple (it's a VERY moral form of birth control for unmarried couples, obviously, but I digress).
This is why, in A Prayer Unanswered, Riley clarifies that they won't be doing "anything unbiblical" after he tells Peter he and Maddie don't want more children for a while. (How are Riley and Maddie going to do this? Really, none of your business. If Peter didn't ask, you know you shouldn't. But between us, Maddie is a doctor's daughter with Lilli Strauss who can't shut up to save her life for an aunt and Riley has a past, so I'm pretty sure they're just avoiding dates.)
Further, in Catholic circles (as now!) – and in most or all churches at the time – there was a huge stigma about birth control or any kind of child-prevention. So again, no discussion happened, if it did it was private, and most people were scandalized by it.
(The thing is, some of my characters are smart enough to understand the difference between the church's overbearing nature, especially in that era, and personal conviction, and so here we are. Having this conversation.)
But …
This is just my opinion, since I can't find a resource that either doesn't discuss or discusses it like it was super common, but I doubt this was super common. I think in general, Victorians WERE like we assume. There were just, as in any society, a large group of outliers that didn't get frequent discussion.
However, to assume that all Victorians acted as they do in Victorian literature (often, but not always) is inherently factual. There was outliers, and often, I find myself writing books about the outliers.
Why? I don't know. My characters seem to have a penchant for "scandal." However, I don't believe the outliers are often as "outliery" as you think. Here's the problem with our general understanding of historical eras:
Literature does not accurately portray reality 80% of the time.
A lot of what we used to form our opinions on historical eras these days seems to come from one of the following sources.
Satire about the era.

Example: Jane Austen, Mark Twain.

Not necessarily accurate because it often exaggerates certain elements of the era (or all elements). Since you didn't live through the era, it can be difficult to discern, without historical record, what is and is not satire.

"Love Inspired" (idealistic, sweet, light) fiction.

Example: Lucy Maud Montgomery, Louisa May Alcott, Maud Hart Lovelace.

Often gives an idealistic, sweet, or otherwise light-hearted take on the era, ignoring bigger problems or things that are "hard" (much like Christian fiction sometimes does today).

Children's fiction.

Example: Martha Finley, Laura Ingalls Wilder.

Well, you wouldn't expect children's fiction to discuss big, adult life issues, would you? At least, not most of them. Also, there was a tendency in Victorian children's fiction to moralize and focus on presenting perfect role models. Nothing more unrealistic than that.

Heavily-prejudiced fiction.

Example: Margaret Mitchell, Harriet Beecher Stowe, Upton Sinclair, John Steinbeck.

A LOT of writers fall into this category. They portray one side of an issue to make a point, and oftentimes, they use their powerful writing to sway their reader one way or another.

"Think" fiction.

Example: Henry James, Oscar Wilde, Nathanael Hawthorne.

More focused on some kind of particular thought process, point, etc., than anything else. Often don't have time to perspectives they aren't willing to explore and/or do nothing but explore perspectives. These are probably the more accurate to the time pieces of the bunch; however, they still lack actual reality.

Fiction written ABOUT the era

I won't even both giving examples, but there are a lot of these. Especially in the mid-1900s, as communication spread, historical eras became more talked about … and often the way the Victorian era in particular was talked about was based on inaccurate stories from grandmothers and from suffragettes and … well, don't get even get me started on corsets.
Then of course there's science fiction, comedies, and such, but we won't even discuss that. We all get that those aren't necessarily reliable historical resources.
Basically, we need to do better. We need to dig deeper. We need to expect fiction to be just that … fiction. Not our own personal little guidebooks.
However …
Just because something exists doesn't mean you have to talk about it.
I probably won't discuss this much more than this post and a few instances in my latest novels. However, it's good background information for me – and may be for you, too.
Also, I wish there was more vintage Love Inspired fiction. I didn't at all mean that in a negative way. If you could write a book half as good as those old novels, I would love to read it! We need stories like that. Unlike a lot of modern fiction that is mostly fairly light, those old books actually had impact.
So keep writing, however you write. But just know that the world has never had a "good old days." Only hindsight makes it so.
TTFN!
~Kell~
P.S.
Well. Let me have it. Should I have discussed this? Also, what are your thoughts? Do you agree with me or do you think I'm misinformed? I will not I largely didn't give sources because a: I get those things off my search history ASAP and b: I didn't want to link out to articles that might have readers going down a sometimes graphic, sometimes just inappropriate rabbit hole.