The 2023 Alice & Ivy Read-Along

Hello everyone!
Simply put, let's do a read-along.
(Or re-read-along, as the case may be! Both situations are welcome.)
ABOUT THE READ-ALONG
I'm host a fun read-along running from March to September of 2023. We'll read the first five books and Becoming Miss Knight (novella) in preparation for Like a Ship on the Sea releasing in September!
It'll be simple, low-pressure, and you can choose your level of participation. You get to choose when you join (any time up to September), how much you read, and therefore what prizes you win!
WHY SHOULD YOU DO IT?
Here's the best part: there will be prizes, and they are NOT all dependent on finishing a certain number of books, et cetera. Yes, this is one of those things that essentially gives participation trophies.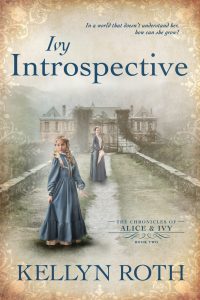 However, there are some things that I will only be sending out to people that finish certain books & review them, because after all, this is kind of a big endeavor for me!
THE PRIZES
All people who follow me and wish to seek these things out will find publicly available:
Monthly lives on Instagram, Facebook, and YouTube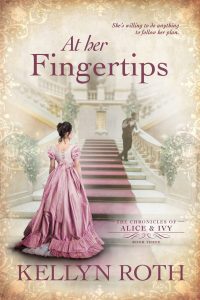 All people who agree to participate in the challenge (regardless of whether they actually finish any books) will receive:
Access to a Slack group for fans of the series where we will chat, have discussion questions, and share some of this fun behind-the-scenes stuff.

On said Slack group, Alice and Ivy themselves (okay, it's really me, but shh) will do most of the moderating with a third special guest popping on every month.

Alice and Ivy will further post chapter-by-chapter commentaries on their own books! The other sister may occasionally add thoughts about what they were up to during their twin's story.

An optional chapter-reading guide that I will be following to determine when to release certain materials.

One soundtrack for each book and an instrumental soundtrack for the series.

Timelines, family trees, and more!
A few of the giveaways currently planned include: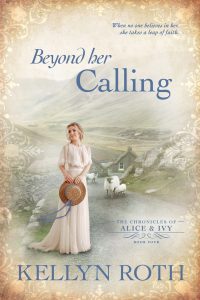 Upon finishing each book, you'll be sent themed bookmarks and stickers, 2-3 bonus scenes (deleted scenes or scenes written to fill gaps) from the book, and printed character art.

An exclusive paperback copy of

Becoming Miss Knight

will be available to readers who finish book 1 and book 2 and post a review (or have previously posted reviews).

An exclusive monthly giveaway will be hosted for any book-finishers, and book-finishers will also get to decide together as to what special guest character will pop in during the following month.

If you complete all five books and the novella and review them (or have previously reviewed them), you will be mailed a paperback copy of

Like a Ship on the Sea

upon release (September 2023).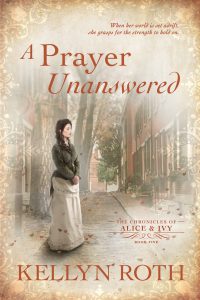 However, I intend to post more giveaways and other special treats as time goes on. I just don't want to plan that far ahead.
A FEW NOTES
You can opt out or in at any point. This is not a "one-time signup" situation, nor are you committing to anything. This means you can also join in August, catch up, and still receive most of the prizes (while supplies last, in some cases).

Re-readers are more than welcome! In fact, if you just want a reminder of everything that went down or want to return to Alice & Ivy just for fun, you are welcome to join and reread or skim your favorite parts just for fun!

International readers are welcome, and I will do my utmost to get physical prizes to them or adjust the way I send prizes to accommodate their needs. There may be some limitations on some of the giveaways, but I will always do my best to be inclusive.
HOW TO SIGN UP:
That's easy! Just fill out the form below:
Frequently Asked Questions & Answers:
(which are frequently asked because I anticipate them, not because anyone has actually asked them)
IS THIS JUST FOR PEOPLE WHO HAVEN'T READ THE BOOKS YET?
No! Definitely not. Re-readers are more than welcome, and their reading will be counted the same as people reading it for the first time.
WHEN DO SIGNUPS CLOSE?
Toward the end of August. I'm not sure on the exact date, but I'll probably close things mid-August.
WHAT IF I DON'T OWN THE BOOKS?
I can provide you with a free ebook copy or … (see below about audiobooks).
DO I HAVE TO ATTEND ALL THE "EVENTS" TO WIN THE PRIZES?
NO! These are all entirely optional. You may decide to watch them/participate them at your discretion. The only thing that you have to do to win is READ (or listen—see below!) and in some cases, review.
DO AUDIOBOOKS COUNT?
Yes! In fact, if you want an audiobook copy of any of the above books, with the exception of Becoming Miss Knight, I can provide a code for a free Audible copy while they last.
WHAT IF I DON'T WANT TO JOIN THE SLACK GROUP?
I will send out monthly emails to anyone who wants to do the read-along without participating in the Slack group. However, I will tell you that you'll be missing out!
WHAT IS THE SCHEDULE?
Roughly speaking:
March — The Dressmaker's Secret
April — Ivy Introspective
May — Becoming Miss Knight
June — At Her Fingertips
July — Beyond Her Calling
August — A Prayer Unanswered
WHERE DO I DIRECT ANY QUESTIONS?
You can comment them below, email them to me (contact@kellynrothauthor.com), or direct them to the group once it is created.
HOW DO I SIGN UP?
Fill out this form any time before September!
TTFN!
~Kell~
P.S.
What do you think? Does this sound like fun? Are you going to participate? Let me know in the comments!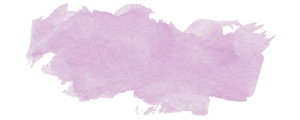 Are you interested in getting to know me & my books better?
I want to invite you to my super secret club. I mean, it's not really a secret, because I'm telling you about it now, but here goes.
Join Mrs. Roth's Society Column, my street team! We'd love to have you along for the ride!