Like a Ship on the Sea | Cover Reveal & Preorder Launch
I'm terribly excited to be revealing the cover and launching the preorder for the first book in The Hilton Legacy, Like a Ship on the Sea. This novel will be releasing September 5th, 2023, with Wild Blue Wonder Press. And honestly, I couldn't be more excited!
This was a hard book to write in a lot of ways, but it's now nearly complete, and I find myself more than thrilled to finally be sharing it with all of you.
Let's talk about what the book is about.
About the Book
If God asks you to confront a storm, how dare you stay in the harbor?
Lady Mary Cassidy O'Connell has a dream that can be summed up in three connecting ideas: a loving husband, adorable children, and a home of her own. Her mother's lack of care makes life difficult for Cassie, and an escape is necessary. The plan? Marry Aubrey Montgomery, the man her parents have chosen for her, and find the peace she craves.
Unfortunately, Cassie is uneasy about marrying Aubrey. Her apprehension grows as she witnesses her dearest friend's loving marriage take place. At this wedding, she catches the eye of Patrick Hilton, son of a wealthy American. Like Cassie, he's also set to marry a woman chosen by his parents—only, Patrick claims, he is content with this choice.
Torn between her desire for happiness and the knowledge that God is leading her in a different direction, Cassie confronts the impossible decision. Is a loveless marriage of obligation better than being alone, or will she set sail on a voyage without a safe harbor?
Like a Ship on the Sea is the first novel in The Hilton Legacy, a stand-alone trilogy featuring characters from the author's first series, The Chronicles of Alice and Ivy.
Add on Goodreads ~ Preorder on Amazon ~ View on My Website
And now … the cover reveal itself!
.
.
.
.
.
.
.
.
.
.
.
.
.
.
.
.
.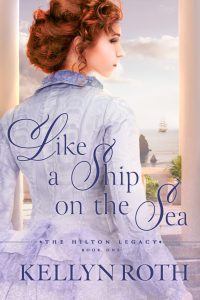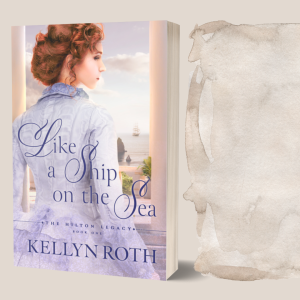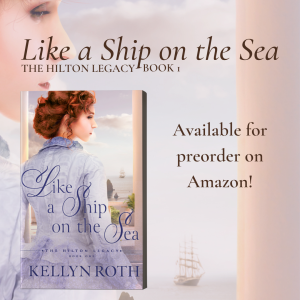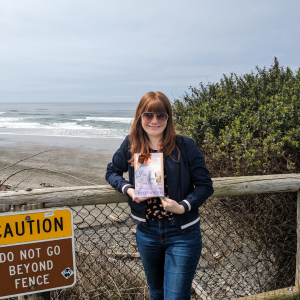 Well, what do you think? Do you like the cover?
TTFN!
~Kell~
P.S.
Wellllll … THE QUESTIONS ABOVE! What do you think??!?!!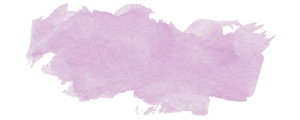 Are you interested in getting to know me & my books better?
I want to invite you to my super secret club. I mean, it's not really a secret, because I'm telling you about it now, but here goes.
Join Mrs. Roth's Society Column, my street team! We'd love to have you along for the ride!