From Seed to Story | Guest Post from Katja H. Labonté of the Springtime in Surrey Anthology (Wild Blue Wonder Press)

Hey folks! Today I'm sharing a blog post from Katja H. Labonté, one of the authors from Wild Blue Wonder Press's first ever anthology, Springtime in Surrey.
If you don't remember, Springtime in Surrey is launching on July 25th and is available for preorder now!
Want to find out how her novella in the collection, The Tussie-Mussie, came to be? Check out the post below!
(Also, don't forget to preorder Springtime in Surrey!)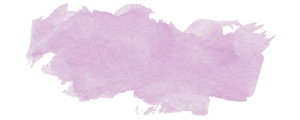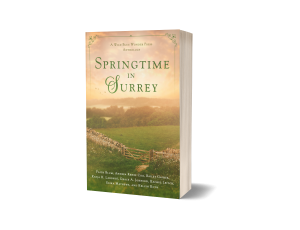 I don't know about you, but I always enjoy hearing where books and stories came from. What inspired them in the beginning? What things came together to create different parts of it? What pushed the book in a new direction? Today I shall endeavour to answer these questions for you, and the book I will discuss is my novella in the Springtime in Surrey anthology, The Tussie-Mussie.
Years ago, as a child, I read Robyn Johnson's The Enchanted Dolls' House Wedding and discovered floriography and tussie-mussies. The ideas of a language of flowers, and little bouquets that said things through the specific flowers used to create them, was fascinating me. A story plot came to mind: a shy young lady and some wonderful young gentleman who are in love, but their romance is forbidden by some dour old relative, and so they communicate through the language of tussie-mussies. The idea was laid aside, but it recurred every so often, because it was just so tantalizing! I was certain, however, that I didn't have the skills to write it … nor the inclination to research it.
Finally, in February 2022, I was tagged in the Single Line Story Challenge, where you write 5 single line stories from various different genres.
One of the genres I picked was historical, and as I racked my brains for a one-line story, my old idea came to mind. Why not give my beloved story plot a tiny bit of writing?
And so the first cornerstone of The Tussie-Mussie was written. Reproduced below, spelling as originally penned:
She was much affected by the thoughtfulness with which he had selected the flowers in the tussy-mussy.
According to my blog post, "STOPPING HERE IS SO HARD Y'ALL I ALREADY HAVE A SECOND AND A THIRD LINE AND A WHOLE STORY IN FACT."
When Grace A. Johnson demanded begged for said story, I promised it would come soon. However, I never actually made the time to write it, and so in the end I forgot those delightful second and third lines and the whole story, in fact.
In March, I was tagged two more times for the same challenge and chose to do it again—twice. And wanting to try some new genres, I tried my hand at romance and wrote a follow-up line to the tussie-mussie line of the month before:
The message hidden among the dainty blossoms brought a blush to her cheek and a flutter of joy to her heart.
And once again I promised the story was coming soon. I even tried to make a cover which I knew was very bad but still kinda loved anyways. Then I lost interest in the story, or rather I didn't feel inclined to tackle the amount of work it required, so I shelved it for a while.
Fast forward to Autumn 2022. I discovered the Writers' Vision Monthly Contest, which ran from September to December. The story prompts were the following:
I decided to write a story based on all four prompts (yay for let's-make-challenges-as-hard-on-me-as-we-can) and looked about for a plot. I don't remember how exactly the idea occurred to me, but finally it entered my head to marry these prompts and their plot lines to my tussie-mussie story!
It was either now or some time earlier that it also occurred to me to add a couple other of my one-line stories to the tussie-mussie plot. One of the genres I'd picked was mystery:
"You are quite right, Miss Arnold; if it was, as you and your brother can affirm, in his pocket, there is no conceivable way it could have travelled to Devon and appeared in the late Mr. Jamieson's bag; therefore, the obvious conclusion is that you and your brother were misled by a similar watch, deliberately planted, and the question then remains, by whom and why?"
(I know, that one was a stretch.)
The second one-line story was under the "drama" genre:
Miss Katherine Roylett had only been the toast of the season for a scant three weeks before the scandal broke out.
And hey presto, I had a story to write.
In the end, I never wrote my story for the Writers' Vision contest. I either ran out of time or realized my story was way too complicated for 2,000 words.
Either way, the story was still shelved when Wild Blue Wonder Press announced its anthology Springtime in Surrey. As soon as I heard about that, I knew I really, really wanted to be a part of it—and my tussie-mussie story would fit in perfectly!
So I wrote up a blurb and pitched the story idea …
At this point I had somewhat of a plot, a mood board, and a theme. My story was accepted in February 2022, and it was time to start writing!
When it comes to the actual writing period, I was heavily inspired by the Sherlock Holmes canon by Sir Arthur Conan Doyle … and by the fan fiction created by me and my friend Bethany C. Willcox. Little of this shows in the novella itself, but here's all the extra info. 😉
Back when Bethany wrote her short story Everything, she and I created this fan fiction of Sherlock, where we created a young man named Vincent Woodthorn as Sherlock's successor. The idea was that Sherlock trained him in all his ways in the last years of his career, and then when he retired Vincent Woodthorn took over as the new Sherlock, aided by his sisters, Helene and Cathryn, and also works with Sherlock's famous antagonist-friend Lestrade, the Scotland Yard inspector. When it came time to write The Tussie-Mussie, I wanted to write Sherlock fiction so badly I asked Bethany if I could borrow her characters for my own story. She graciously said yes!
If you're a Sherlock fan, you'll also notice other cameos from the actual Sherlock canon itself. Because I've dreamed of writing Sherlock fan fiction for years, and now here I am!
The moral of this story? It's okay to shelve story ideas. It's good to realize you can't write one yet or do justice to it. It's fine if things take a long time to develop. You have time. Let things sit, mature, and marinate; and let the story come together naturally. Trust the process.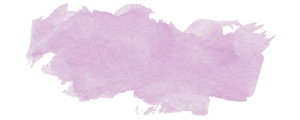 Katja H. Labonté is a Christian, an extreme bibliophile who devours over 365 books in a year, and an exuberant writer with a talent for starting short stories that explode into book series. She is a bilingual French-Canadian and has about a dozen topics she's excessively passionate about (hint: that's why she writes). Katja writes both contemporary and historical fiction, as well as non-magical historical and contemporary kingdom fiction, and covers themes of worth, love, peace, and Christian growth. She spends her days enjoying little things, growing in faith, learning life, and loving people. You can follow her life journey, find free books, browse her services, and more on her website and blog.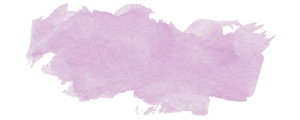 TTFN!
~Kell~
p.s.
Are you as excited as I am to see this story published? It's such a sweet one that I so enjoyed editing.
Don't forget to preorder Springtime in Surrey now!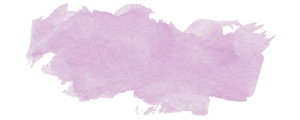 Are you interested in getting to know me & my books better?
I want to invite you to my super secret club. I mean, it's not really a secret, because I'm telling you about it now, but here goes.
Join Mrs. Roth's Society Column, my street team! We'd love to have you along for the ride!