Springtime in Surrey Blog Tour Wrapup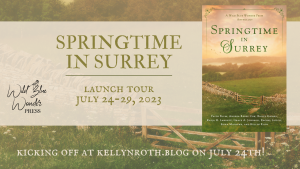 Hey folks! I'm somewhat late to a very important date, but I decided what time like the present to share a complete wrapup to the Springtime in Surrey launch tour!
We're still working on promoting this book, so let me know if you'd like to help … we're always looking for opportunities.  I'll share more info in the following months!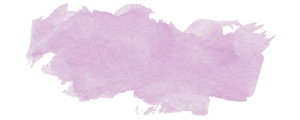 ABOUT THE COLLECTION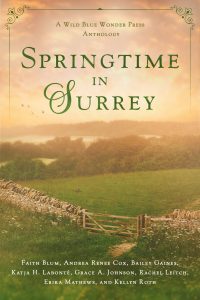 This collection of novellas, set in County Surrey, England, features both historical and contemporary stories by new and old authors!
Springtime in Surrey contains the follow eight novellas:
Jesus, I Am Resting by Faith Blum
Elinor Chapman, an orphaned laundry woman, must fight to survive after WWI breaks out. She prays her beau doesn't die on a foreign battlefield like her father did 14 years ago. She is forced to take on nursing, but her passion for helping other orphans distracts her from this job, leaving her little time for rest. Will she run herself into the ground … or will she learn to rest in Jesus?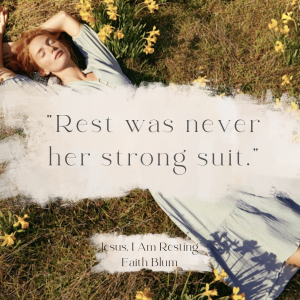 The Cottage on the Hill by Andrea Renee Cox
During every teatime at her cottage hideaway, Moira struggles to discover hope amongst her lost ballerina dreams. Unsettled by elusive goals of his own, sheep farmer Adrian observes his uncle's neighbor crying into her tea and wonders why… and what he can do to cheer her up. While facing their regrets, can Moira and Adrian trust that God has a good plan despite crushed dreams and far-off hopes?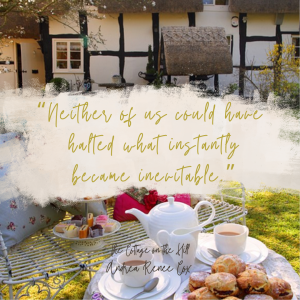 If I Knew You Were Coming by Bailey Gaines
With her husband off to war and two evacuee children staying in her home, Joan feels duty-bound to contribute to the war effort via her participation in the Women's Land Army. She is thrilled to learn that her husband has leave. But when the London Blitz ruins her plans to see him, Joan must decide what is most important in her life: her contribution to the war effort or her calling as a mother?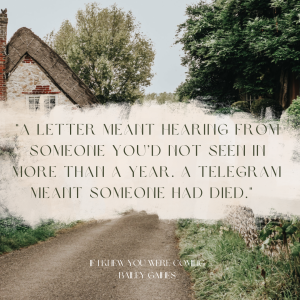 Her Heart's Home by Grace A. Johnson
Forced from her childhood home after her father was killed in action, Meredith Tate is forced to seek employment at the Deepdene Hotel until she discovers the next step. Which most certainly does not include the brooding Captain Trevor Seaton, a guest who always manages to catch her at her worst. Despite his gentle magnetism, Meredith is determined not to fall for a military man—but God may have other plans.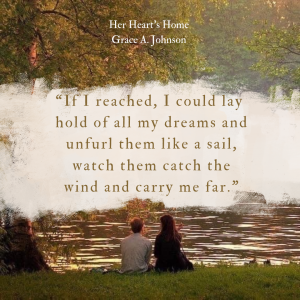 The Tussie-Mussie by Katja H. Labonté
Caitrìona is determined to rescue her family from poverty by making a brilliant match. She is on the verge of success when her brother is arrested for a sensational crime. Banished to the country, she meets Ewart, a fearful recluse with a younger sister in need of aid. Ewart and Caitrìona grow together through shared goals—but as mysteries are uncovered and characters tested, what truth will be revealed?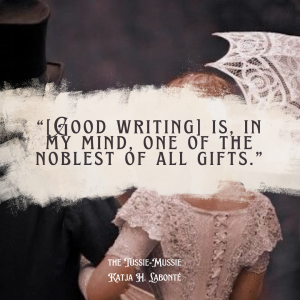 The Odd Duck Society by Rachel Leitch
Jessamy Aubertine is too much for her university classmates, too little for her overstressed mum, and nothing in between. Then a mysterious letter signed by Jane Austen brings her back to her family's fading tea shop and a pair of unlikely comrades. Will they find the letter writer—and perhaps discover themselves along the way? Or will their friendship fade with The Muses?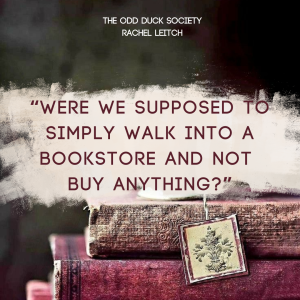 Fear Not Tomorrows by Erika Mathews
Hardworking Margaret Enfield is thrilled with her engagement to her lifelong best friend Lester. When his brother's sudden illness forces Lester's prolonged and indefinite absence, every tomorrow feels bleak to Margaret as lonely drudgery overtakes the once-rosy springtime. As she throws herself into her tasks, can she learn to trust her tomorrows with Jesus—one day at a time?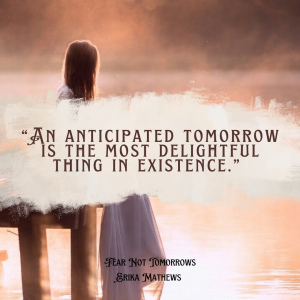 Courage to Stay by Kellyn Roth
Rosalind finds herself engaged to Matthias after her former fiancé, his brother, perishes in battle. Determined to forge a connection, she embarks on a risky mission. When Matthias retreats into his own turmoil on a hunting trip, Rosalind disguises herself as a man and follows him to the forest, vowing to fight for their love. Will Matthias summon the courage to stay, or will his fractured mind drive them apart forever?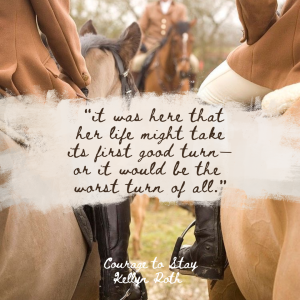 Where to Find It
Amazon: https://www.amazon.com/dp/B0C5QG75DK
Website: https://wildbluewonderpress.com/springtime-in-surrey/
Add it to your TBR stack on Goodreads:
https://www.goodreads.com/book/show/157492074-springtime-in-surrey
Or on Bookbub:
https://www.bookbub.com/books/springtime-in-surrey-a-wild-blue-wonder-press-anthology-by-kellyn-roth-and-rachel-leitch
The Giveaway Wrapup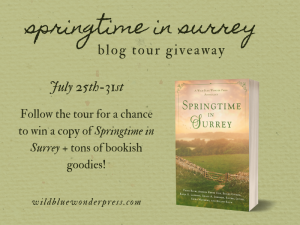 US Prizes
A print copy of Springtime in Surrey, two bookmarks and a quote sticker, a spring-themed mug, a bookish ornament, a spring-themed candle, an inspirational journal, and tea.
International Prizes
An ebook copy of Springtime in Surrey, two bookmarks and a quote sticker, a gift card, an ebook of choice by Erika Mathews, an ebook from the winner's Amazon wishlist, an exclusive epilogue of The Tussie-Mussie, and a phone wallpaper.
THE WINNERS:
The winners are . . .
Savannah M.
&
Blog Tour Schedule
Monday, July 24th
Kickoff Post at Lilacs & Reveries
Interview with Katja H. Labonté at Sheep Among Wolves
Interview with Faith Blum at Library Lady's Kid Lit
Launch Announcement at Writing to Inspire
Interview with Rachel Leitch at Words & Wildflowers
Tuesday, July 25th
Collection Spotlight at Of Blades and Thorns
Collection Spotlight & Single-Novella Review at Review from the Stacks
Collection Review at Emily Yager
Collection Review at The Book Dragon's Alcove
Collection Review at Story of a Christian Girl
Wednesday, July 26th
Two-Novella Review at H.S. Kylian
"Tips from Editing 7 Novellas in a Month," a Guest Post by Kellyn at Joyfully Natasha
Collection Review at Imperial Scribis
Thursday, July 27th
"Why We Wrote Stories Set in Surrey," a Guest Post from Kellyn at A Handful of Quietness
Collection Review at Library Lady's Kid Lit
Collection Spotlight at Kelsey's Notebook
Single-Novella Review at Vanessa Hall
Interview with Andrea Renee Cox at Story of a Christian Girl
Friday, July 28th
Author Interview at Read Review Rejoice
Collection Spotlight at Writing to Inspire
Collection Review at Graceful Reflections
"Why I Love Writing Women's Fiction," a Guest Post from Kellyn at Abbigail B.
Saturday, July 29th
Collection Review at Saraina Whitney
Collection Review & Collection Spotlight at Little Blossoms for Jesus
"Children's Books I Drew Inspiration From," a Guest Post from Kellyn at Library Lady's Kid Lit
Wrapup Post at Lilacs & Reveries (YOU ARE HERE!)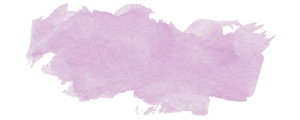 About the Authors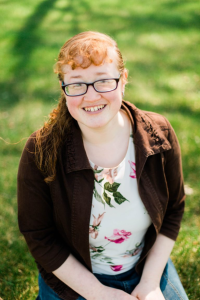 Faith Blum is a wife, mom, author, and entrepreneur. She's published over 30 books, most of them in the Christian Historical Fiction genre. She loves stories because they can teach history, but in a fun way. It is also her way to have a creative outlet while taking care of a household and toddler.
She's been a proud small town resident her whole life and wouldn't have it any other way. She lives in Central Wisconsin with her husband, son, and cat, Smokey. She's blessed to write as a part time career. You can find her books on books on most eBook retailers.
When not writing, you can find her cooking from scratch, reading, figuring out social media content, or spending time with her family. She also loves playing piano for church and being part of the Author Conservatory.
Amazon Author Page: https://www.amazon.com/Faith-Blum/e/B00GSPBHW6
Bookbub: https://www.bookbub.com/authors/faith-blum
Goodreads: https://www.goodreads.com/author/show/7361997.Faith_Blum
Instagram: http://instagram.com/faithblumauthor
Website: http://faithblum.com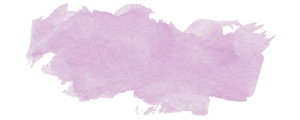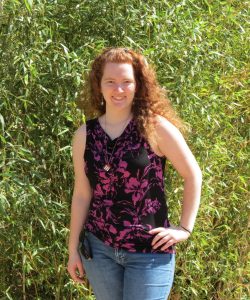 Born and raised in north Texas, Andrea Renee Cox is a born-again child of God who enjoys writing stories that inspire, copyediting fiction manuscripts, tutoring middle school students, and going on road trips with her family. Whether she's working on historical or contemporary, women's fiction or romance, she uses her skills in research and writing techniques—as well as a large dose of prayer and guidance from God—at every turn in the journey to produce the best story of her ability every single time. Her books may be found on her website, and readers are welcome to follow her blog for the latest updates in her journey. 
Website: https://andreareneecox.com
Goodreads: https://www.goodreads.com/andreacox
Twitter: https://twitter.com/screenwriter87
Pinterest: https://www.pinterest.com/andreareneecoxauthor/
Amazon: https://www.amazon.com/author/andreareneecox
BookBub: https://www.bookbub.com/profile/andrea-renee-cox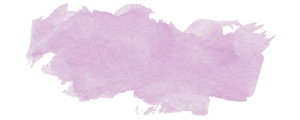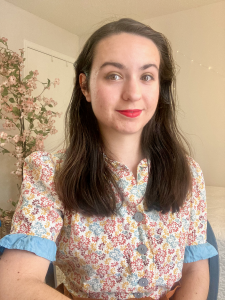 Bailey Gaines is a Georgia girl who loves history. Through her writing, she hopes to show how God works in all periods of history, bringing healing and helping people know they have value because of their identity as a human created in God's image. Her stories range from King Richard the Lionheart's England to 1930s Appalachia to 18th century England to 19th century America.
Bailey is a student of the Author Conservatory, and has a bachelor's degree in Creative Writing. When she's not writing, she's helping homeschoolers with their writing or working at an escape room. Her hobbies include playing the piano, sewing, and exploring the world of vintage fashion.
Website: https://baileygaines.com/
Newsletter: https://mailchi.mp/cf13616f41ce/fountain-pen-letters
Instagram: https://www.instagram.com/baileygainesauthor/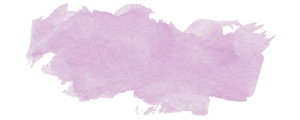 Grace A. Johnson is a Christian fiction authoress, book reviewer, and avid reader. She lives in beautiful (but humid) South Georgia, surrounded by farmland and forestry, with her parents and six younger siblings. She has indie-published the first three novels in a Christian historical romance series, the Daughters of the Seven Seas, and a smattering of short stories and novellas, as well as a devotional. She's also a marketer and editor who loves helping young authors through her editing business S&J Editors and her small publishing company Sky's the Limit Press. You can find her on Instagram and Facebook @graceajohnsonauthor or blogging on her website at www.graceajohnson.com. Join her for a virtual cup of tea and a free preview of her debut novel when you sign up for her e-newsletter!
Website: www.graceajohnson.com
Instagram: www.instagram.com/graceajohnsonauthor
Newsletter: www.graceajohnson.com/newsletter
Amazon: www.amazon.com/author/graceajohnsonauthor
Goodreads: www.goodreads.com/author/show/19003396.Grace_A_Johnson
BookBub: www.bookbub.com/profile/grace-a-johnson
Facebook: www.facebook.com/graceajohnsonauthor
Pinterest: www.pinterest.com/graceajohnsonauthor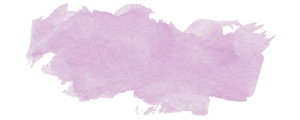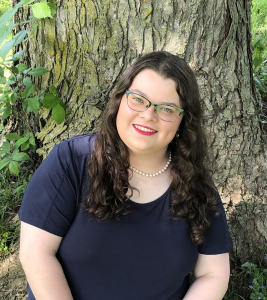 Katja H. Labonté is a Christian, an extreme bibliophile who devours over 365 books in a year, and an exuberant writer with a talent for starting short stories that explode into book series. She is a bilingual French-Canadian and has about a dozen topics she's excessively passionate about (hint: that's why she writes). Katja writes both contemporary and historical fiction, as well as non-magical historical and contemporary kingdom fiction, and covers themes of worth, love, peace, and Christian growth. She spends her days enjoying little things, growing in faith, learning life, and loving people. You can follow her life journey, find free books, browse her services, and more on her website and blog.
Website/Blog: littleblossomsforjesus.wordpress.com
Bookstagram: instagram.com/oldfashionedbooklove
Goodreads: goodreads.com/oldfashionedbooklove
Tumblr: https://tumblr.com/blog/oldfashionedbooklove
Pinterest: pinterest.ca/oldfashionedbooklove
Amazon: http://amzn.to/3WE7D15
Newsletter: https://sendfox.com/katjahlabonte
Bookbub: https://www.bookbub.com/profile/katja-h-labonte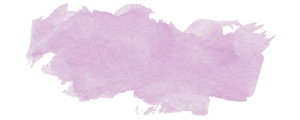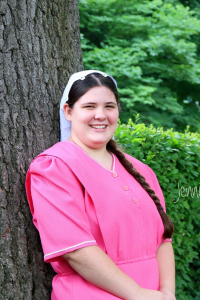 Rachel Leitch discovered the book of writing when she was seven. She's been turning pages ever since! She lives her own adventure in northern Indiana, with her parents, three sisters, two brothers, and a dog who thinks he's the hero of her story. She writes young adult historical fiction with a dash of adventure or a spark of magic. When she's not hidden away writing, she's trying to fit all her reads on her shelf in a somewhat organized manner, obsessing over character arcs, drinking chai, daydreaming at the piano, or teaching students to be just as bookish as she is. In all her adventures, she learns how to shine brighter for the Father of Lights. For more bookish ramblings (and a free digital short story involving a magical violin) follow her adventure journal at https://racheljleitch.com/!
Website: https://www.racheljleitch.com/
Newsletter: https://www.racheljleitch.com/
Instagram: https://instagram.com/racheljleitchauthor
Amazon: https://www.amazon.com/stores/Rachel-Leitch/author/
Goodreads: https://www.goodreads.com/author/show/37037221.Rachel_Leitch
Bookbub: https://www.bookbub.com/authors/rachel-leitch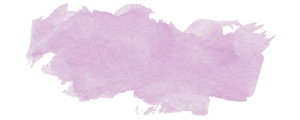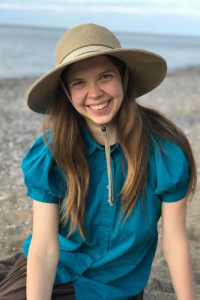 Erika Mathews is an author and editor who writes family-friendly Christian living books, both fiction and non-fiction, that demonstrate the power of God through ordinary people, transforming daily life into His resting life. Her works include Truth from Taerna, a kingdom adventure fiction series with deep spiritual themes, Resting Life, a Christian living nonfiction book about finding rest in Jesus in modern life, and a variety of historical fiction and poetry.
Erika lives in the farm country of Minnesota with her husband and children. She's a homeschool graduate with a Bachelor's in Communications, a Master's in Biblical Ministries, and a passion for sharing Jesus Christ and His truth. When she's not working with books, she enjoys reading, outdoor activities, piano and violin, organizing, and using the Oxford comma.
Website: https://restinglife.com
Newsletter: https://restinglife.com/signup
Facebook: https://facebook.com/erikamathewsauthor
Instagram: https://instagram.com/erikamathewsauthor
Amazon: https://amazon.com/author/erikamathews
Goodreads: https://www.goodreads.com/erikamathews
Pinterest: https://www.pinterest.com/erikamathewsauthor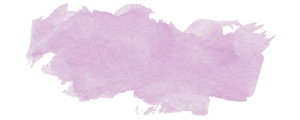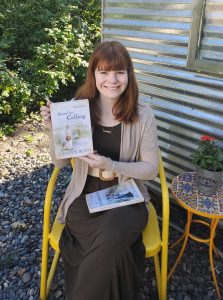 Kellyn Roth is a historical romance & women's fiction author who writes about the empty places where hope has the most room to grow. Her novels include the inspirational Victorian family saga, The Chronicles of Alice and Ivy, and the Kees & Colliers series, which follows a broken family in the tumultuous years of the first half of the 20th century.
Kellyn is a student of the Author Conservatory and a writing coach. When not building her author career or her indie-author-helping business, Wild Blue Wonder Press, she is likely getting lost somewhere in the Pacific Northwest with her friends, watching period dramas and facetious comedies, or spending time with her husband.
Website: https://kellynrothauthor.com/
Newsletter: https://kellynrothauthor.com/newsletter/
Facebook: https://facebook.com/kellynrothauthor/
Instagram: https://instagram.com/kellynrothauthor/
Twitter: https://twitter.com/kellyntheauthor/
Amazon: https://amazon.com/author/kellynroth
Goodreads: https://www.goodreads.com/kellynrothauthor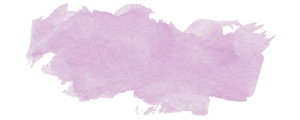 TTFN!
~Kell~
P.S.
There's more to talk about, but I'll probably have to get to it in a bit, not right now! For now, thanks for hanging along for this wild ride! Be sure to check out and support all our amazing bloggers. They truly are the best!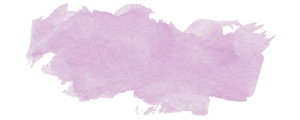 Are you interested in getting to know me & my books better?
I want to invite you to my super secret club. I mean, it's not really a secret, because I'm telling you about it now, but here goes.
Join Mrs. Roth's Society Column, my street team! We'd love to have you along for the ride!