Welcome to day 3! *crunches on a crispy apple* Today I'm gonna be telling you about my Top 5 Biographies and Fantasies.
… like people actually read biographies for enjoyment … *chuckles* *realizes I know people who do* *is confused*
Remember to visit the other blogs that are a part of the party and comment, comment, comment to win the daily door prize, and go to Rebekah Morris's blog to get a chance to win the grand prize!
My beautiful slide-show of blogs:
Biography
(Yes, I did cheat a little … a lot … but I don't have any favorite biographies! I have literally never, ever read a biography that wasn't for school!)
One of the main reasons I love this book is because my grandma bought it for me while we were on vacation. 😛 It's a pretty good story, though.
This is a simply fantastic book! It may not all be true, but it makes total sense to me.
I'm reading this for school, and … yeah. I ran out of ideas for biographies! It is really good, though …
I love this play. So many great lines. It's my favorite of Shakespeare's histories. (My favorite of his comedies is Much Ado About Nothing … I haven't read a ton of his plays, though.)
What? You don't believe Winnie-the-Pooh actually happened?!?!?!? *shocked* Well, Christopher Robin was a real person, at least. *is suddenly curious about what happened to Christopher Robin*

He died when he was 75 at the age of 1996.
Hmm … according to Wikipedia, he resented the fame he'd gained from his father's books … kids used to tease him in school. They were just jealous.
HE MARRIED HIS COUSIN!?!?!?! EEEEEWWWWW!!!!!
He failed the health test in WW2? What??? Poor guy.
Hey, he's just five years older than my Ruby! And he's like, Ruby's idol. 🙂 Ooh, this scene (or something like it) has been running through my head for months! It's awfully cheesy (and incredibly rough, and I'll never use it …), but I'll type it up for you anyway. 🙂
Ruby was surprised to receive a letter in the mail from her father one day in early April. I thought he would be angry, she mentally remarked as she tore it open and pulled out the single sheet of paper.

Dear Gem, your mother made me promise her again and again not to write to you, to let you come back to us instead of dragging, but I'm only human, and I must write. You're my sweetheart, aren't you? And does a man's sweetheart run off to war without even telling to him? I should say she doesn't. Especially when the man is too old and decrepit to follow her. It's simply not done, honey

"Now that I've given you all the scolding I can on paper, I want to say that you've broken your mother's heart as much the heart of a woman like your mother can be broken. You know how I feel about emotions, my second Ruby, and she's swamped with them. It's annoying. I wish you wouldn't do things that drove her to act like that.

"It wouldn't be so bad if it were just keeping her supplied with handkerchiefs, but it's worse than that! All she does is talk about 'when Gem was a baby' and how awful we were to leave you with Uncle Jim (who is in the doghouse, by the way) for so long … oh, and she's taken to reading A.A. Milne every night … and I mean all night. You know I can't sleep in a lighted room. My nerves are slowly being ground away.

Well, that's all I have to say. Just write to the nuisance and tell her you've taken an interested in something that bores her so I can reach over and turn off the light after she's asleep.

Your father, Colin R. Farjon

"Gosh," Ruby whispered. "I … I guess I do matter to them."

Folding the letter, Ruby ran to Margie to ask her to fill in for her for a bit ("Are you joking?" Margie asked incredulously before agreeing to "hold down the fort" – which basically meant distract the new, less-lenient chief nurse- if it weren't more than five minutes).

Laying on her cot, Ruby scribbled these lines.

"Daddy, my darling, I'm awfully sorry. I didn't mean to hurt either you or Momma. I hope you'll both forgive me, and that when this is all over, I can come home from you I love you with all my heart. Your sweetheart forever, Ruby Ellen Farjon"
Fantasy
(I love fantasy, especially fairy-tale-based fantasy!)
This is simply the best book ever! You should get a copy. It's amazing. GO BUY A COPY NOW!!! It's so beautiful and wonderful! So picturesque. And sweet, too. <3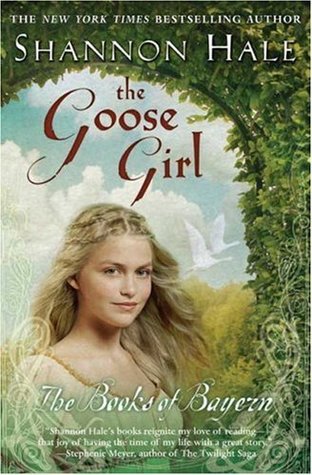 This is also a gorgeous book! And the magic feels so real … it's as if it could really happen!
I feel like I have to say this one or else be shot repeatedly by my friends… but it really is a great story!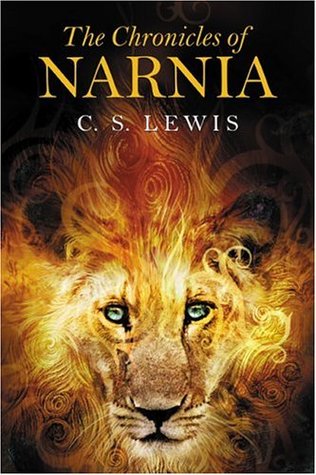 Of course this is amongst my favorite! When I was little, I used to think I was Lucy … I always fantasized about being her. 🙂
This is such a sweet idea … I want for there to be a Whangdoodleland almost as much (if not more) than I want there to be a Narnia!
---
Now, it's time to announce what room I am today!
That's right! Today I'm passing out free e-apples. And I don't mean the electronic company! XD
Au revoir,
~Kellyn Roth