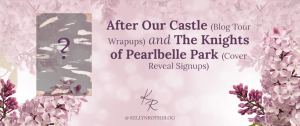 It's time for one last tour wrapup! The Celebrate Lit tour is still running (be sure to enter the giveaway), but my private blog tour is wrapping up, so all the links are now included in this post!
Before we get into that, though, I'd like to announce something important: a new cover reveal signup! Specifically, for The Knights of Pearlbelle Park! This will take place on Tuesday, November 15th. If you're willing to share about the cover reveal, please sign up below:
I would love to have you!
About The Knights of Pearlbelle Park
Enjoy Christmas with the Knights of Pearlbelle Park …
Claire Knight's two youngest sons have come down with a mysterious illness just before Christmas, and she can't focus on a thing but them, despite her many duties. Everything is so utterly overwhelming—yet relying on others, especially her husband, for comfort and aid seems impossible.
Lois Chattoway is finally married to the love of her life and expecting their first child. She should be perfectly content. If only her husband were as enthusiastic about their upcoming arrival as she is. When her niece, Posy, arrives at Pearlbelle Park with her neglectful father, Lois longs to convince her husband to adopt the child. Yet she knows he'll never agree to it. Not likely.
Ned Knight is frightened. His mother is afraid, and there's only one person he can tell—Mama. Oh, not his mother. He means Mama, who Ned never properly met but whose portrait hangs in a locked bedroom all by itself. Finding his place in the family is hard, but she makes it easier because she always listens—always. If only everyone else wanted to remember Mama as much as Ned does.
Add on Goodreads ~ Check Out the Pinterest Board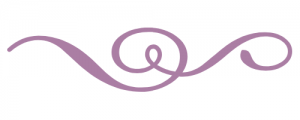 ABOUT THE BOOK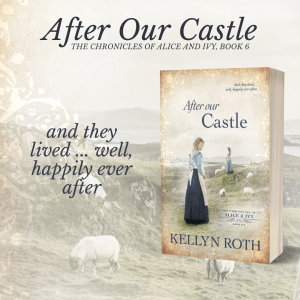 And they lived … well, happily ever after.
A year into a blissfully happy marriage, Violet Angel admits to a dose of skepticism. She's not married, granted—but as the closest friend of the bride and groom, she feels she has a perspective no one but the people directly involved could have. There's no such thing as a happy ending, and it's only a matter of time before the castle in the sky plummets to earth.
If only Violet were always wrong instead of just mostly wrong. Ivy McAllen doesn't believe she and her new husband are out of the honeymoon period—if they are, she isn't going to admit it to herself—but there are certainly areas of adjustment that she hadn't expected.
Changes at the village of Keefmore and in Ivy's life lead to complications, and Violet spirals further and further from reality. When a castle in the sky turns out to be more cloud than stronghold, finding a foothold proves more than a little difficult.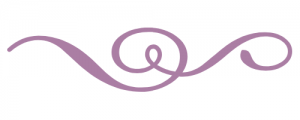 BLOG TOUR SCHEDULE
Wednesday, October 12th
Kickoff by Kellyn Roth @ Lilacs and Reveries
Book Spotlight by Ryana Lynn @ Life of Heritage Corner
Book Spotlight by Kristina Hall
Thursday, October 13th
Author Interview by M.C. Kennedy @ Graceful Reflections
Friday, October 14th
Book Spotlight by Jana T. @ Reviews from the Stacks
Saturday, October 15th (RELEASE DAY!)
Launch Day Celebration by Kellyn Roth @ Lilacs and Reveries
Book Spotlight by Emma @ The Book Dragon's Alcove
Sunday, October 16th
Review by Hannah Martin @ Precious Book Stacks
Monday, October 17th
Review by Joy C. Woodbury @ Discipleship with Joy
Tuesday, October 18th
Review by Katja L. @ Old-Fashioned Book Love
Wednesday, October 19th
A Post About The Chronicles of Alice and Ivy by Kellyn Roth @ Lilacs and Reveries
Thursday, October 20th
Book Spotlight by Grace A. Johnson @ Of Blades and Thorns
Friday, October 21st
Saturday, October 22nd
Wrapup (you are here!) by Kellyn Roth @ Lilacs and Reveries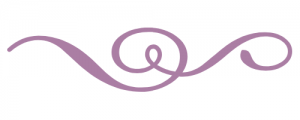 I'd also like to share:
AFTER OUR CASTLE: CELEBRATE LIT TOUR
CLICK THROUGH TO VIEW THE SCHEDULE AND ENTER THE GIVEAWAY
TTFN!
~Kell~
P.S.
Have you entered the giveaway yet? Also, The Knights of Pearlbelle Park cover reveal … are you joining? Would you like to read this short story?