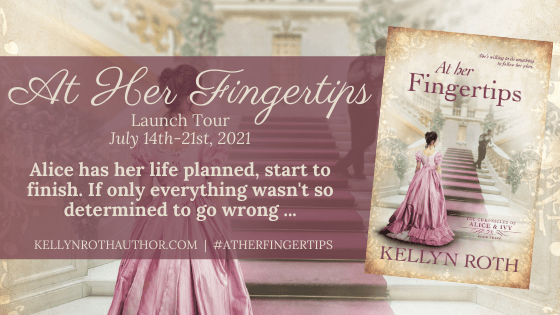 Today is day 5 of the blog tour, and we're talking themes!
But before we get into it, I just want to say … thank you so much for your incredible support so far. This is a very complicated, crazy, and overall rough time in my life. I'm really struggling here!
But your incredible encouragement has helped more than you know. Even the views and the little comments, even the likes, and especially the shares and the reviews … Basically, everything you've done has made it a little easier.
And I'm so thankful for each and every one of you.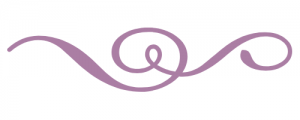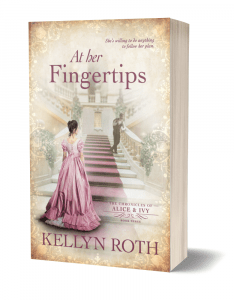 ABOUT THE BOOK
She's willing to do anything to follow her plan.
Debutante Alice Knight is ready for her first social season in London. She's determined to impress society and her mother with an affluent match, at last escaping her past and embracing a future of her own making.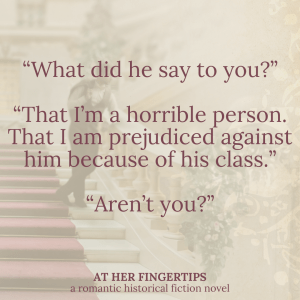 Peter Strauss, an American reporter visiting England, isn't exactly what Alice had in mind. However, his friendship proves invaluable as Alice faces the challenges of her debut. Almost immediately, she attracts the attention of a well-born gentleman—perfect save for the simple fact that he's not a Christian.
The life she longs for is finally at her fingertips, but between her own heart and the convictions of her faith, she isn't sure she ought to grasp it.
Buy on Amazon | Add on Goodreads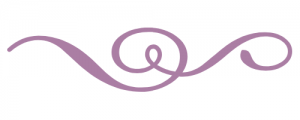 POSTS OF THE DAY
Interview with Alice Knight // Katja L. @ Little Blossoms for Jesus
THIS REVIEW WAS SO FUN! I love the voice Katja used. She could totally go back in time and interview historical people without anyone batting an eye. 😉 Anyways, this one was fun to do!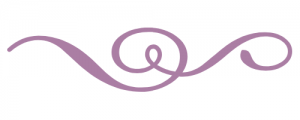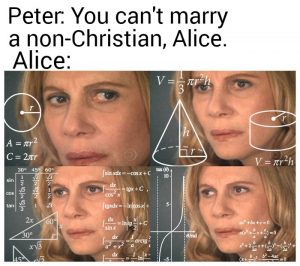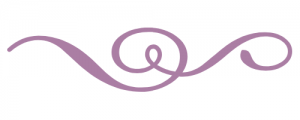 SCHEDULE
Wednesday, July 14th
Introduction Post // Kellyn Roth @ Reveries & Lilacs
Review // Hannah E.M. @ Precious Book Stacks
Thursday, July 15th
Introducing Alice // Kellyn Roth @ Reveries & Lilacs
Interview with Gibson Ashfield // SawyerMarie @ SundropGirls
Review // Kristina Hall, Author
BONUS POST: Review // Esther J. @ 'Neath the Hackleberry Reading Club
Friday, July 16th
Introducing … Love Interests!? // Kellyn Roth @ Reveries & Lilacs
Interview with Ivy Knight // Grace A. Johnson @ Gabbing with Grace
Review // Jenavieve Rose @ Living Outside the Lines
Saturday, July 17th
Launch Day // Kellyn Roth @ Reveries & Lilacs
Review // Loretta Marchize @ Just Writing
Sunday, July 18th
Themes // Kellyn Roth @ Reveries & Lilacs
Interview with Alice Knight // Katja L. @ Little Blossoms for Jesus
Monday, July 19th
Siblings // Kellyn Roth @ Reveries & Lilacs
Guest Post // Andrea Cox @ Writing To Inspire
Review // Tara Savanna @ Tower in the Plains
Interview with Nettie Jameson // Ryana Lynn @ Life of Heritage Corner
Tuesday, July 20th
Mothers // Kellyn Roth @ Reveries & Lilacs
Character Spotlight with Peter Strauss // Abigail Kay Harris @ Read Review Rejoice
Wednesday, July 21st
Wrapup Post // Kellyn Roth @ Reveries & Lilacs
Review // Michaela Bush @ Tangled Up in Writing
Saturday, July 24th
Giveaway Wrapup // Kellyn Roth @ Reveries & Lilacs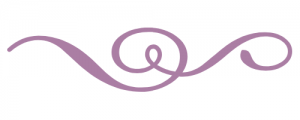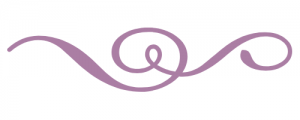 GIVEAWAY!
For the blog tour, I'm giving away this special prize bundle!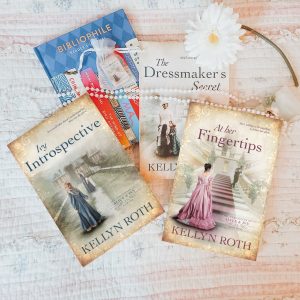 #ATHERFINGERTIPSBOOKISHTAG
To celebrate this relaunch, I'm hosting an Instagram tag!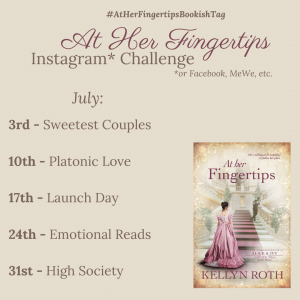 Rules
Follow the tags to enter the giveaway

To make sure your entries get counted, tag @kellynrothauthor!

If possible, use the tag #AtHerFingertipsBookishTag
Participants will be entered to win a $20 Amazon gift card and an ebook copy of At Her Fingertips.
Post Ideas:
3rd — Sweetest Couples
Books that contain sweet (romantic) couples or thoughts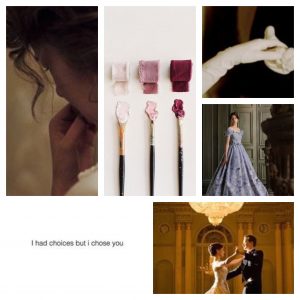 about what makes a sweet couple.
10th — Platonic Love
Books that contain awesome platonic relationships or thoughts about platonic love.
17th — Launch Day
A post about At Her Fingertips launching (could work as a freebie day).
24th — Emotional Reads
Books that made you cry or thoughts about emotional reads.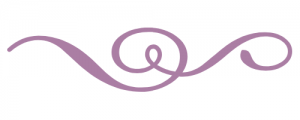 Today it's time to talk about themes … and honestly, this is an area I always struggle to put into words.
How do I sum up all the little moments, the tiny nods toward truth, the characters who speak lies … and the characters who speak straight from my own heart?
It feels like so much – and at the same time, nothing at all.
Yet At Her Fingertips is one of the novels that felt like it was most full of themes. Themes of bravery, themes of following God's guidance (even if that guidance is "cease and desist!"). Themes of valuing love, and yet not making it one's idol.
And I loved it! I do feel that, if someone wasn't used to Christian fiction, this might be one of my preachier books. But that's because my characters are going so much real, big stuff that avoiding preachiness was almost not an option.
And … I mean, Peter, y'all. Peter is practically a preacher.
One thing I actually dislike is people asking me what the themes of my novels are … even though that's a common and 100% valid question!
It's one I answer many times during every launch, but I really struggle with it.
Why? Because I never know what my readers will get from the novel! I have readers who have picked up themes I never would have guessed at.
So I suppose my question is for you is … what themes have you picked up in the book, alpha and beta and early readers? 😛
But for real, I had so much fun weaving in my characters' arcs in this book … and I hope you enjoy it!
TTFN
~Kell~
P.S.
What were the themes of the book you most recently read (or wrote)? What are your thoughts on themes? What makes a book preachy?