At Her Fingertips, Blog Tour & Launch, Day 7 – Mothers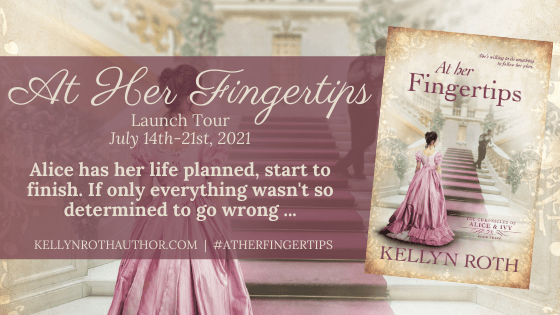 Y'all, we now have just one more official launch day date before we dive into the wrapups, and wow … how has it already been almost the full week!?
I'm really excited for today's post, although it'll be brief, because we're able to talk about mothers … and I love talking about mothers. Particularly two of the mothers in this story – Claire and Nettie.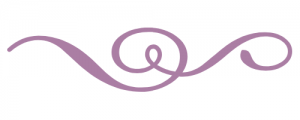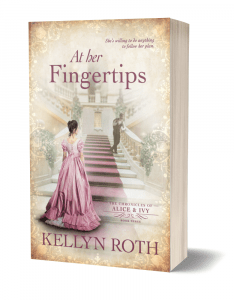 ABOUT THE BOOK
She's willing to do anything to follow her plan.
Debutante Alice Knight is ready for her first social season in London. She's determined to impress society and her mother with an affluent match, at last escaping her past and embracing a future of her own making.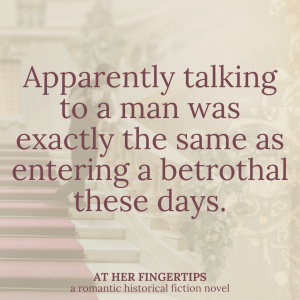 Peter Strauss, an American reporter visiting England, isn't exactly what Alice had in mind. However, his friendship proves invaluable as Alice faces the challenges of her debut. Almost immediately, she attracts the attention of a well-born gentleman—perfect save for the simple fact that he's not a Christian.
The life she longs for is finally at her fingertips, but between her own heart and the convictions of her faith, she isn't sure she ought to grasp it.
Buy on Amazon | Add on Goodreads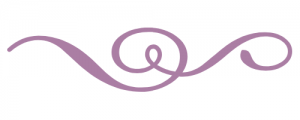 POSTS OF THE DAY
Character Spotlight with Peter Strauss // Abigail Kay Harris @ Read Review Rejoice
Thank you SO much for doing this, Abi! Okay, y'all … read this post! Because it was so much fun to put together – and Abi made it look gorgeous!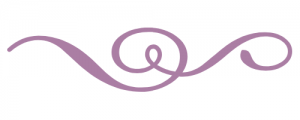 SCHEDULE
Wednesday, July 14th
Introduction Post // Kellyn Roth @ Reveries & Lilacs
Review // Hannah E.M. @ Precious Book Stacks
Thursday, July 15th
Introducing Alice // Kellyn Roth @ Reveries & Lilacs
Interview with Gibson Ashfield // SawyerMarie @ SundropGirls
Review // Kristina Hall, Author
BONUS POST: Review // Esther J. @ 'Neath the Hackleberry Reading Club
Friday, July 16th
Introducing … Love Interests!? // Kellyn Roth @ Reveries & Lilacs
Interview with Ivy Knight // Grace A. Johnson @ Gabbing with Grace
Review // Jenavieve Rose @ Living Outside the Lines
Saturday, July 17th
Launch Day // Kellyn Roth @ Reveries & Lilacs
Review // Loretta Marchize @ Just Writing
Sunday, July 18th
Themes // Kellyn Roth @ Reveries & Lilacs
Interview with Alice Knight // Katja L. @ Little Blossoms for Jesus
Monday, July 19th
Siblings // Kellyn Roth @ Reveries & Lilacs
Guest Post // Andrea Cox @ Writing To Inspire
Review // Tara Savanna @ Tower in the Plains
Interview with Nettie Jameson // Ryana Lynn @ Life of Heritage Corner
Tuesday, July 20th
Mothers // Kellyn Roth @ Reveries & Lilacs
Character Spotlight with Peter Strauss // Abigail Kay Harris @ Read Review Rejoice
Wednesday, July 21st
Wrapup Post // Kellyn Roth @ Reveries & Lilacs
Review // Michaela Bush @ Tangled Up in Writing
Saturday, July 24th
Giveaway Wrapup // Kellyn Roth @ Reveries & Lilacs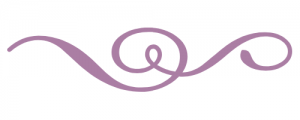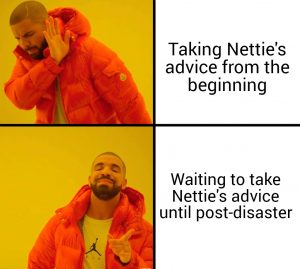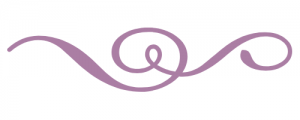 GIVEAWAY!
For the blog tour, I'm giving away this special prize bundle!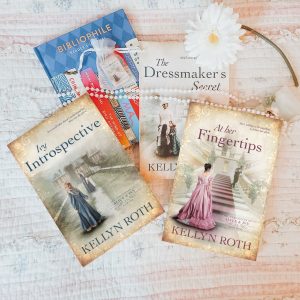 #ATHERFINGERTIPSBOOKISHTAG
To celebrate this relaunch, I'm hosting an Instagram tag!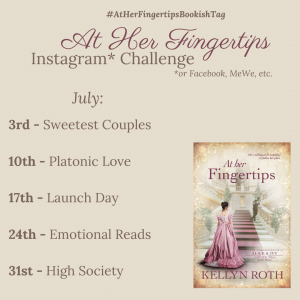 Rules
Follow the tags to enter the giveaway

To make sure your entries get counted, tag @kellynrothauthor!

If possible, use the tag #AtHerFingertipsBookishTag
Participants will be entered to win a $20 Amazon gift card and an ebook copy of At Her Fingertips.
Post Ideas:
3rd — Sweetest Couples
Books that contain sweet (romantic) couples or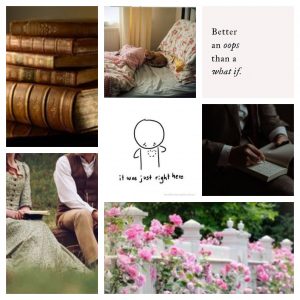 thoughts about what makes a sweet couple.
10th — Platonic Love
Books that contain awesome platonic relationships or thoughts about platonic love.
17th — Launch Day
A post about At Her Fingertips launching (could work as a freebie day).
24th — Emotional Reads
Books that made you cry or thoughts about emotional reads.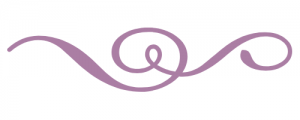 Nettie and Claire's relationship with Alice is one of the most fun to write.
Of course, Nettie/Alice is the most obviously fun (and twisty!), but Alice/Claire and then Claire's relationship with Nettie also adds a lot to the stories.
During this rewrite, I really wanted to do two things:
Highlight how much Alice relies on Nettie, and

Still give some involvement to Claire.
The truth is, Nettie and Claire just have very, very different mother styles … and they also seem to pick up on different aspects of Alice's character and parent to those very specific aspects.
Claire sees and values Alice's drive. Her aggression. She gives her advice to be a woman right where she's at – without asking her to work on some of the harsher aspects of her character.
She encourages her to value sense, to trust her gut, and to seek a comfortable and safe life.
And most of all, Claire worries. She worries Alice will have to face the same hardships and difficulties she did. She seeks to push Alice away from the scary situations and heartwrenching scenarios that she's imagining based on her own experience.
Nettie isn't there to protect Alice, though. Well, yes, she is … but she also wants her to be a grownup because she knows, inevitably, grownup things are going to happen.
Nettie has a bit more perspective as someone who has accepted her own helplessness – and her need to seize at joy and contentment even in the fact of that helplessness.
Claire learned to fight when she was pushed down. Nettie learned to surrender all to God.
So Nettie pushes Alice to surrender. To take a deep breath. To accept a simple hug and a cuppa and talk through her problems. To listen, listen, listen … and stop this endless noise that she lives in.
No escaping reality. What is, is. What will be, will be.
I see the validity in both of their parenting styles, though I've never had a reader say Claire was a good mother. Perhaps I see a little how hard Claire is trying to push Alice in the direction she feels is best.
And Claire is still, truly, a young Christian – she's probably only about six in Christian years.
Meanwhile, Nettie has a good thirty years behind her!
And Nettie has her failings. She covers up the truth until it becomes an outright lie – she protects in all the wrong ways. She still hasn't been honest with Claire about what some of her friend's choices have cost her.
But it's so easy for my readers to have grace for Nettie (no pun intended) and none at all for Claire (no pun intended). Because Nettie is softer and wiser and less … Claire.
Anyways, I'd be interested in hearing your interpretations of these two characters! How do you feel about Claire and Nettie … and why?
TTFN
~Kell~
P.S.
Do you have an amazing mom? (I definitely do!) What's an area where she's really come through for you? Also, what are your thoughts on fictional mothers in general?